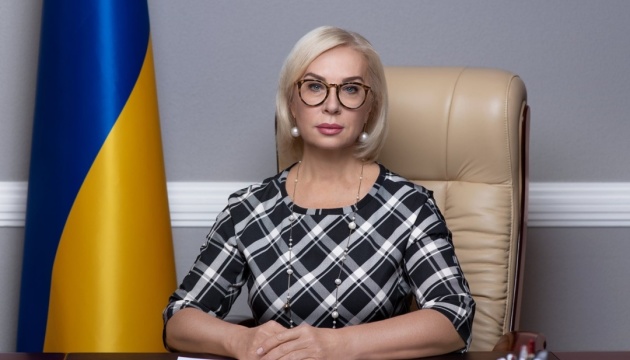 Ombudsperson says 421 Ukrainians unlawfully held in Russia, occupied areas
In Russia and the temporarily occupied territories of Crimea, Donetsk and Luhansk regions, 421 Ukrainian citizens are being unlawfully held at the moment.
That's according to Verkhovna Rada Commissioner for Human Rights, Liudmyla Denisova, Ukrinform reports citing her Telegram post of September 7, exactly two years after a major swap of held persons with Russia.
"It is a great pleasure to receive phone calls and flowers today from Ukrainian Navy POWs and political prisoners released from Russian captivity two years ago, as well as their families," Denisova wrote.
"Children born, career growth, new hobbies. Life goes on!" the ombudsperson emphasized.
However, she stressed, "we remember that 421 citizens of Ukraine, who are being illegally held in Russia and in the territories of the temporarily occupied Crimea, Donetsk and Luhansk regions, are waiting to be released as soon as possible."
Denisova assured: "We will make every effort to bring you home!"
As Ukrinform reported earlier, on September 7, 2019, Ukraine and Russia completed an exchange of held persons. As part of the effort, 11 Kremlin political prisoners returned to Ukraine, including movie director Oleh Sentsov, as well as 22 navy servicemen and two SBU operatives who were illegally captured along with three Navy boats in the Kerch Strait incident in November 2018.
Photo: ERA
im