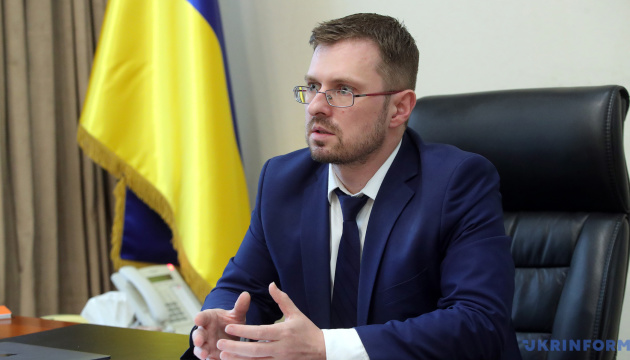 Ukraine can move into COVID 'red zone' no earlier than Nov – health official
Ukraine may soon leave the COVID "green zone" due to the deteriorating epidemic situation, Ukraine's Deputy Minister of Health, Chief State Sanitary Doctor Ihor Kuzin has told the 1+1 television channel.
"The situation is really deteriorating in the vast majority of regions, and we already see that in the near future Ukraine will still leave the green zone, and we will be forced to introduce a yellow zone, with stricter restrictions on attending public events or gyms. But each new zone, such as yellow or orange, is designed to prevent a total lockdown in the country, i.e. the transition to the red zone," Kuzin said.
Now, he said, there is no clear date for the lockdown. "If we talk about the red level of epidemic danger, then, in my opinion, it will not happen earlier than November," Kuzin said.
He recalled that "adaptive quarantine" is currently in place in Ukraine, but the transition to the next levels of epidemic danger depends on the extent to which citizens comply with anti-epidemic rules and are vaccinated against COVID-19.
op