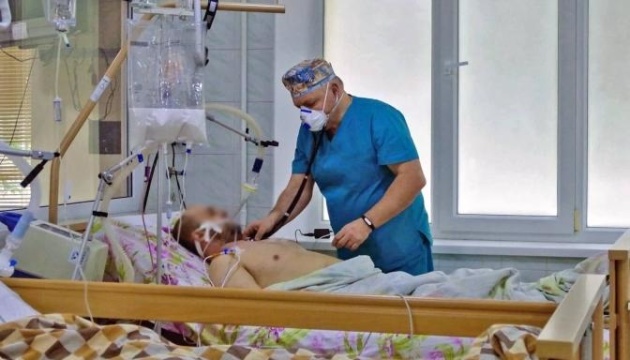 COVID-19 hospitalization rate exceeds norm in three regions of Ukraine
In Luhansk and Lviv regions, the hospitalization rate has been on the rise for the past three days in a row.
That's according to the Ministry of Health, Ukrinform reports.
Thus, in Luhansk region as of September 5, the dynamics of the hospitalization level stood at 104.3% with a normal rate of 50%. As of September 3, it was 89.9%, and as of September 4, it stood at 97.2%.
In Lviv region, the hospitalization rate increased from 59.9% as of September 3 to 66.3% as of September 5.
Also, as of September 5, the normal hospitalization rate was exceeded in Rivne region (54.4%).
All other regions of Ukraine remain in the green quarantine zone.
As Ukrinform reported, 773 new confirmed COVID-19 cases were recorded in Ukraine over the past day, September 5, including 62 children.
Throughout the pandemic period, 2,298,307 people contracted the virus, of whom 2,213,177 recovered and 54,001 died. A total of 12,108,589 PCR tests were run.
im