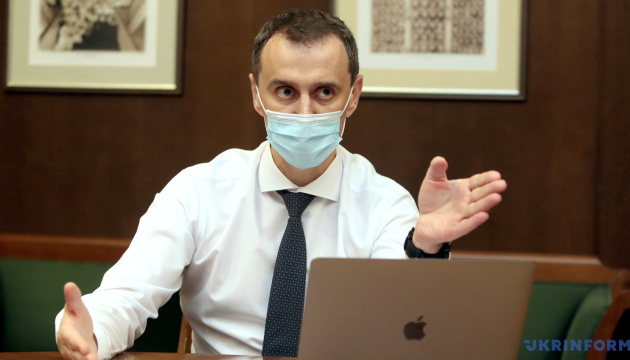 Liashko: Ukraine may get additional $150M from World Bank for COVID-19 vaccination
Ukrainian Minister of Health Viktor Liashko held a meeting with Fadia Saadah, World Bank Human Development Regional Director for Europe and Central Asia.
In a post on his Facebook page, Liashko wrote that the meeting was held as part of President Volodymyr Zelensky's working visit to the United States, Ukrinform reports.
In particular, the parties discussed the possibility of additional financing of about $150 million for the COVID-19 emergency response and vaccination campaign in Ukraine.
"We discussed the current state of implementation by the Ministry of three World Bank projects, with a total loan of $439.7 million. I received an assurance that if necessary, there could be additional financing of up to $150 million for COVID-19 emergency response and vaccination in Ukraine," Liashko noted.
According to the minister, a key element of cooperation between the Ministry of Health and the World Bank is increasing COVID-19 vaccination rates in Ukraine.
"Colleagues from the World Bank praised the work done in this area over the summer months, which allowed us to increase vaccination coverage by nine times. They called on us not to stop and to actively move forward," Liashko added.
iy