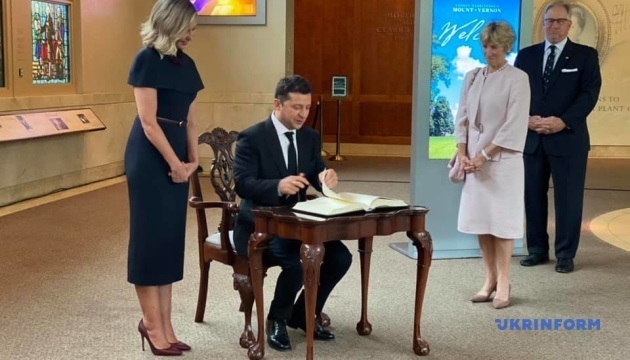 Presidential couple presents Ukrainian-language audio guide at Mount Vernon
Ukrainian President Volodymyr Zelensky and First Lady Olena Zelenska presented a Ukrainian-language audio guide at Mount Vernon, the historic home of America's first president, George Washington.
According to the president's press service, Ukrainian became the sixth foreign language to be heard in Mount Vernon.
Olena Zelenska recalled that this is already the 31st audio guide in Ukrainian in the world, launched as part of a cultural diplomacy project.
"I am glad that the borders of Ukraine's cultural diplomacy project are expanding, the international network of audio guides is growing, and we are finally represented in the United States. This is the first time this has happened on another continent and in a landmark institution - the Mount Vernon estate. Today, it is especially important to establish relations between the countries through culture, diplomacy, and soft power," the First Lady stressed.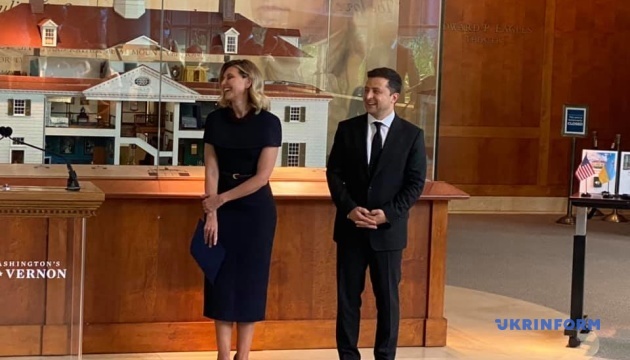 In turn, President Zelensky noted that he fully supports this initiative.
"I know how Ukrainians respond to this, how they enjoy it when Ukrainian-language audio guides appear in Europe and other parts of the world. And here we have the first audio guide in the United States of America," he emphasized.
President Zelensky is on a working visit to Washington at the invitation of U.S. President Joe Biden.
Negotiations between Zelensky and Biden are scheduled for September 1.
The end of the visit is scheduled for Sunday, September 5.
ish