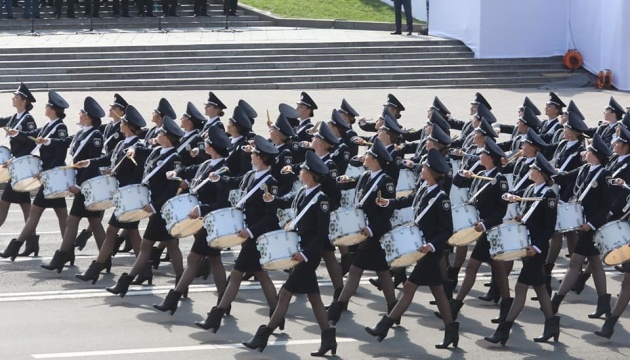 Celebrations, military parade kick off in Kyiv on Independence Day
Distinguished foreign guests have arrived in Independence Square, Maidan Nezalezhnosti, in the center of Kyiv to take part in the official celebrations of Independence Day.
The broadcast of the celebrations and the parade of troops is available here and on the official page of the President's Office on Facebook and a Youtube channel.
According to a Ukrinform correspondent, official events started at 10:00 Kyiv time after the arrival of President Volodymyr Zelensky and the First Lady, Olena Zelenska.
Zelensky has delivered a speech and handed out state awards.
A theatrical performance follows the formal part of the celebrations.
At the heart of the event is a military parade.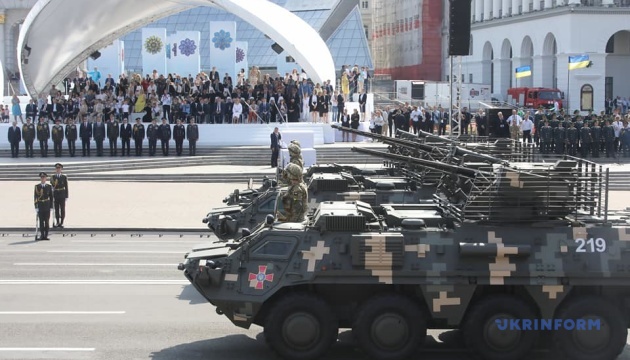 As Ukrinform reported, on August 24, on Ukraine's Independence Day, the center of the capital is closed for traffic from 8:00 until the wrapup of festive events.
This year, as part of the celebration of the 30th anniversary of Ukraine's independence, such events are taking place across the country, having kicked off on August 22 and set to last until August 24. They are all united by the slogan "You are my one and only."
im