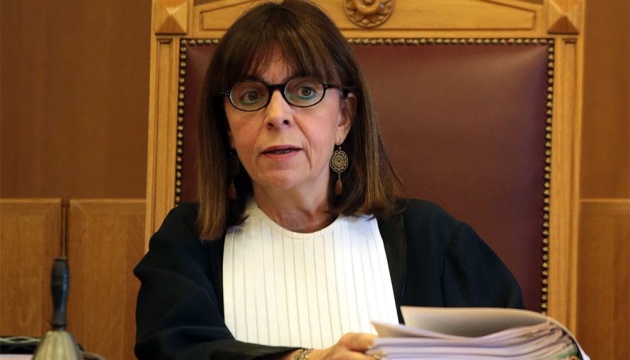 Greek president thanks Ukraine for help in fighting wildfires
President of Greece Katerina Sakellaropoulou has thanked 23 countries, including Ukraine, for their help in combating the devastating wildfires that broke out in the country since August 3.
"Your country's offer during this difficult time has deeply moved all Greeks, and I am conveying their recognition and appreciation," Sakellaropoulou said, according to the Kathimerini online portal.
Among the countries that helped Greece fight numerous forest fires were Ukraine, Austria, Croatia, Cyprus, Czech Republic, Egypt, France, Germany, Israel, Kuwait, Moldova, Poland, Qatar, Romania, Russia, Serbia, Slovakia, Spain, Sweden, Switzerland, the United Arab Emirates, the United Kingdom, and the United States.
Yesterday, a special flight from Athens landed at Kyiv International Airport, returning home Ukrainian firefighters who took part in extinguishing large-scale wildfires in Greece.
As Ukrinform reported, Greece has been engulfed in wildfires since late July due to a major heatwave. President Volodymyr Zelensky instructed the Cabinet of Ministers to send 100 firefighters to help fight forest fires in the country.
ish