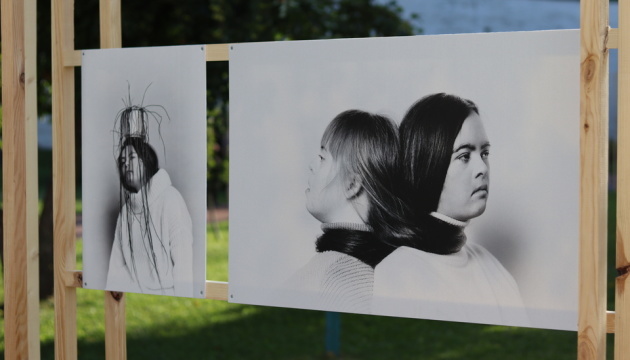 Olena Zelenska opens In|visible Life photo exhibition dedicated to barrier-free environment
The international exhibition Photo Kyiv 2021, dedicated this year to the topic of barrier-free environment and entitled "In|visible Life", was opened with the participation of First Lady Olena Zelenska in Kyiv on August 12.
As an Ukrinform correspondent reported, the open-air exhibition is located in the territory of the Sofia Kyivska National Reserve.
According to co-founder Ivanna Bertrand, the Photo Kyiv project was "born" in collaboration with Anna Savitskaya in 2017.
"We had the energy, motivation, desire, and need to organize an event dedicated exclusively to photography art. Our goal was to promote photography in Ukraine and integrate Ukrainian cultural products into the world context. For four years of our activity, the event was attended by more than 20,000 visitors, more than 600 photographers took part, more than 200 hours of topical educational program were held, and more than 2,000 contemporary photographs from dozens of countries were exhibited. This year, after the pandemic restrictions, we, like all mankind, experience a certain internal transformation, when everyone thinks about themselves, about their loved ones, about what is vital. Therefore, the choice to focus on a social topic with an emphasis on overcoming barriers in society is a completely natural way to develop Photo Kyiv," Bertrand said.
Photo Kyiv co-founder Anna Savitskaya added that it was already the fifth edition of the exhibition, emphasizing that "Photo Kyiv is not just about photography, it is an opportunity to ask questions, it is an opportunity to think about what is happening and what issues we face and how we can solve them."
First Lady Olena Zelenska, who opened the exhibition, shared her impressions of the presented works.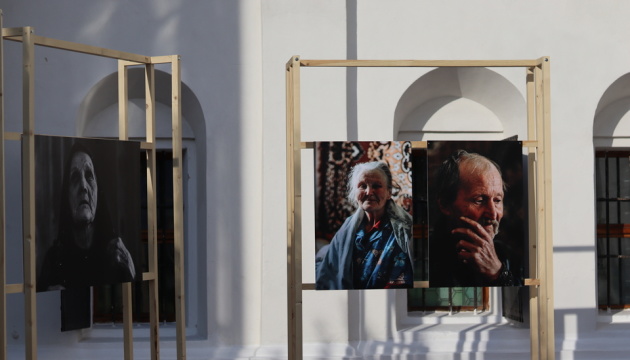 "I was impressed by how interesting and holistic the exhibition turned out to be. There are many different photographers from around the world – 10 artists, 10 emotional photo monologues – and one topic, a very important topic – barrier-free environment. For me, this topic is very important. I work hard to make it more visible. And I am very pleased to see that this topic has finally become more common in public dialogue recently. Today we see it in artistic dialogue, cultural dialogue. Dialogue of art is a language that everyone understands, a universal language. It is very important and very valuable that it is in this language that we can talk about the things that concern everyone," Zelenska said.
The photo stories feature the wounded veterans of the Anti-Terrorist Operation in eastern Ukraine and EuroMaidan protests, people with Down syndrome, lonely elderly people, autistic children, the Roma.
The organizers informed that 89 photographers from 15 world countries took part in the exhibition, presenting different visions of barrier-free environment and inclusion from Ukraine, Canada, Belgium, USA, France, Turkey, Poland, Georgia, Switzerland, Moldova, Azerbaijan, Russia, Italy, Brazil, the Netherlands, Spain.
Photos will be exhibited until August 25, 2021.
ol