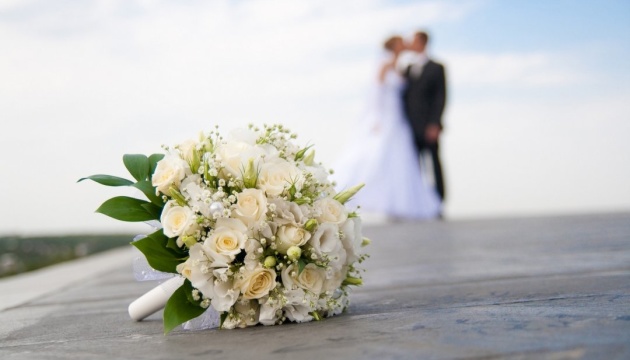 Record number of marriages registered in Ukraine in July
A record 26,715 marriages were registered in Ukraine in July 2021, the Ukrainian Justice Ministry has reported on Facebook.
"Summer is always a hot wedding season. But this year's July marriage boom is breaking all records," the report said.
According to the ministry's statistics, civil registration offices recorded more than nine times as many marriages as divorces in July 2021. Some 26,715 couples got married and 2,865 got divorced last month.
"In total, 112,675 couples have officially formalized their relationships and 16,018 couples have got divorced since the beginning of 2021. That is, in the first seven months of 2021, Ukraine's civil registration offices registered marriages seven times more often than divorces," the Ukrainian Justice Ministry said.
Earlier reports said that civil registration offices had registered more than 9.812 million marriages since Ukraine gained its independence in 1991.
op