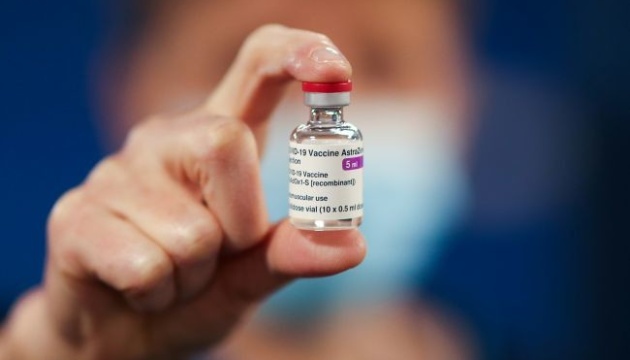 More than 500,000 doses of AstraZeneca vaccine provided by Denmark arrive in Ukraine
Some 509,400 doses of AstraZeneca COVID-19 vaccine, donated by Denmark, have arrived in Ukraine, according to the Ministry of Health of Ukraine.
"This supply is a direct aid to Ukraine from the Danish government, which plans to transfer 3 million doses of COVID-19 vaccine to various countries by the end of 2021," the ministry wrote on Facebook.
Vaccines from this supply are intended for those who are to receive the second dose, and for use at vaccination points.
UNICEF supported the delivery by providing international transportation of the vaccines from the Danish Serum Institute to Kyiv.
The ministry reminds that Ukraine receives COVID-19 vaccines in three ways, namely: through direct purchases from manufacturing companies at the expense of the state budget, through the COVAX Facility, and as humanitarian aid.
As of August 4, Ukraine has already received 11.9 million doses of various vaccines.
A total of 5,911,202 doses have been administered in Ukraine since it launched a vaccination campaign, with 3,759,403 people receiving their first dose and 2,151,799 people receiving both doses (two people received their first dose abroad).
Some 984 new coronavirus cases were registered in Ukraine on August 3.
ish