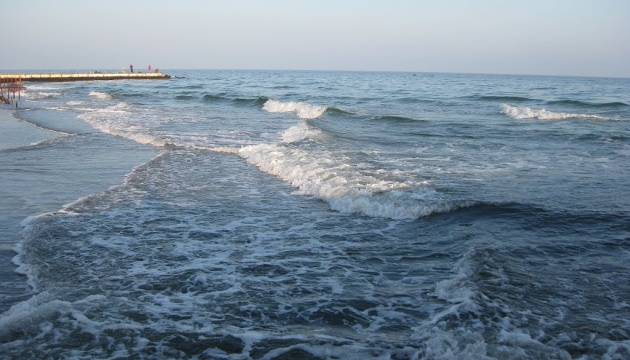 Ukraine to receive environmental research vessel from Belgium – ecology ministry
Ukraine will receive from the Kingdom of Belgium a research vessel for monitoring the Black and Azov seas.
That's according to the Ministry of Environmental Protection and Natural Resources, Ukrinform reports.
"Ukraine and the Kingdom of Belgium have signed a memorandum of understanding on water protection and reproduction and the rational use of water resources. The document was signed by the Belgian Federal Office for Scientific Policy, the Belgian Royal Institute of Natural Sciences, and the Ministry of Environment and Natural Resources of Ukraine."
With the memo, the Belgian side confirms readiness to hand over to Ukraine free of charge the Belgica research vessel.
The Ministry noted that the ship, launched in 1984, is in good condition and boasts a range of unique built-in equipment, such as high-precision echo sounders.
"Marine ecosystems protection is part of the ecological block of the EU-Ukraine Association Agreement, according to which our country must conduct regular marine monitoring by European standards. Ukraine is currently implementing the provisions of the EU Marine Strategy Framework Directive in order to gradually achieve a proper ecological status of the marine environment. We thank the Belgian side for such assistance that will strengthen the environmental monitoring of the Black and Azov seas," said Minister of Environment and Natural Resources Roman Abramovsky.
In addition, the country will pursue fishery-independent scientific monitoring of fish stocks, basic scientific research on the high seas, geological exploration of the seabed, and other measures.
The memorandum provides for strengthening cooperation between Ukrainian and Belgian scientists on the joint study of the Black Sea, including the problem of rising hydrogen sulfide levels.
At the same time, the Belgian side invites Ukrainian experts to join the research work in the North Sea.
The Ministry of Environment expects that very soon, with the financial support from the "EU for Improving Environmental Monitoring in the Black Sea " (EU4EMBLAS) project, the Belgica ship flying a Ukrainian flag will sail off for Ukraine. And as early as this fall, the vessel will be used for complex monitoring of Ukraine's sea waters.
As Ukrinform reported earlier, in July 2021, Minister Abramovsky during a meeting with Ambassador Spain to Ukraine Silvia Cortes Martin discussed issues of Ukrainian-Spanish cooperation in the field of environmental protection.
im