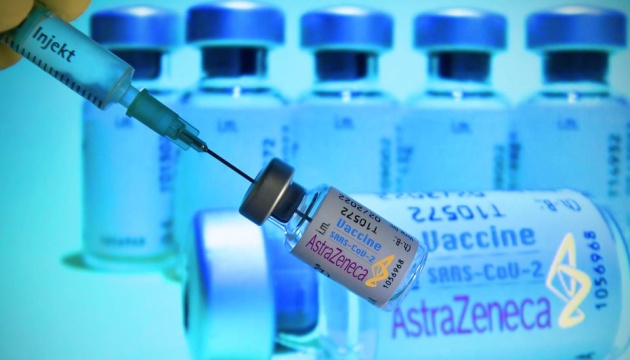 Estonia donates over 50,000 doses of AstraZeneca vaccine to Ukraine
A humanitarian aid consisting of 52,800 doses of the AstraZeneca (Vaxzevria) coronavirus vaccine has been sent from Estonia to Ukraine by an Estonian Air Force transport aircraft.
This was reported by the Ministry of Foreign Affairs of the Republic of Estonia.
The vaccine will be mainly used to immunize the military reserve personnel in Ukraine. Estonia, in accordance with a government decision, will donate a total of 200,000 doses of AstraZeneca vaccine to Ukraine. Of these, 52,800 doses are transferred as part of bilateral assistance, and the remainder – through the EU-supported COVAX Facility.
The next vaccine doses for Ukraine will be produced according to the production schedule for this year, originally drawn up for Estonia. "This step will help limit the spread of the pandemic in our region, allowing Ukraine to focus more on solving political and economic challenges," Estonian Foreign Minister Eva-Maria Liimets said.
Ukraine recorded 717 new coronavirus cases in the past 24 hours, bringing the total number of confirmed COVID-19 cases to 2,250,061.
Since the launch of the vaccination campaign, 3,264,715 Ukrainians have been vaccinated, of which 3,264,713 received their first dose and 1,817,211 completed the immunization process with both doses.
ish