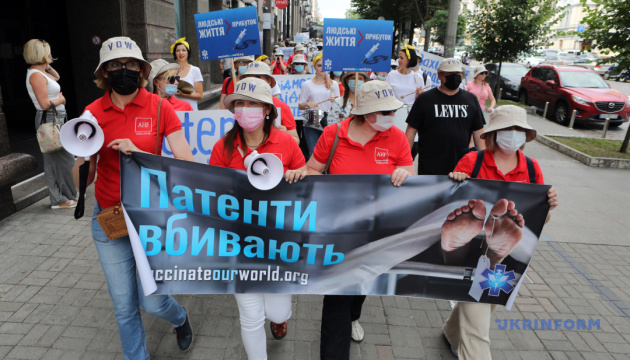 Vaccinate our world: a fight for the access to life-saving vaccines continues
Ukraine is seeking the right to produce the COVID-19 vaccine; however, patent holders are still reluctant to disclose the production technology
Almost the whole world is concerned about the potential pandemic wave driven by the Delta Variant next autumn. Meanwhile, some of the countries are already loaded and ready.
Israel, for instance, has lifted almost all quarantine restrictions for people over the age of 16 less than 6 months after the start of the vaccination campaign (as of early of July, more than 55% of Israelis had received two doses of the vaccine), and began vaccinating adolescents in early June. In the United Kingdom, almost 50% of people were vaccinated in two stages, while 66% received at least the first dose.
At the same time, Eastern Europe can only dreams of such success. In Romania, according to government data, approximately 25% of citizens were vaccinated at least once. In Serbia, the current situation is hardly any better – given figure is 30%. In Ukraine, where vaccination started in February, as of July 6, slightly more than 2% of citizens have received two doses, while more than 5% – at least one. There was a lot of talk in the media about mistakes made by officials, which, among other things, resulted in this kind of situation in our country.
However, there were also global factors that led to this outcome. According to the AIDS Healthcare Foundation (AHF), world's biggest provider of HIV/AIDS care and treatment services, one of them was the problematic procurement of the COVID-19 vaccine. Eastern European and poor countries are not the only ones facing these problems; the rest of the world wants to overcome the pandemic as soon as possible and return to normal life without deaths, quarantine restrictions and economic damage as well. As a reaction to the insufficient rate and extremely low efficiency of vaccination campaigns in less developed countries, AHF Ukraine initiated the Global Advocacy Campaign "VOW. Vaccine our world."