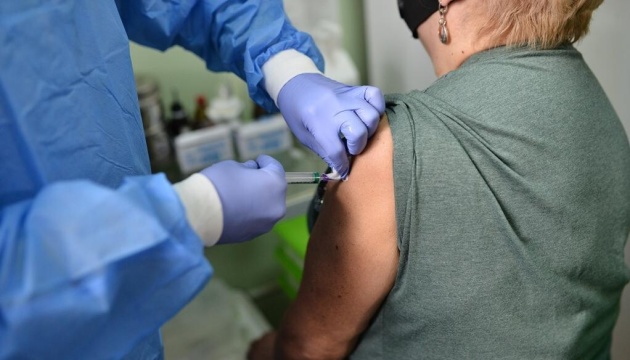 Over 143,000 Ukrainians get COVID-19 jabs on July 27
A total of 143,328 Ukrainian citizens were vaccinated for COVID-19 over the past day
That's according to the health ministry's report released on Facebook, Ukrinform wrote.
Officials say 86,952 persons received a single dose, while 56,376 persons were fully immunized," the report said.
Shots were administered by 829 mobile teams, as well as at 2,666 vaccination points and 360 vaccination centers across the country.
It is noted that since the launch of the vaccination campaign, 3,264,715 Ukrainians have been vaccinated, of which 3,264,713 received a single dose and 1,817,211 completed the immunization process with both doses (two citizens received a single dose abroad).
A total of 5,081,924 jabs have been administered.
Background
Ukraine has recorded 717 new coronavirus cases in the past 24 hours, bringing the total number of confirmed COVID-19 cases to 2,250,061, as per the Ukrainian Health Ministry.
Fifteen coronavirus-related deaths were reported in the past 24 hours, as well as 507 hospitalizations and 495 recoveries.
Since the onset of the pandemic, 2,250,061 persons in Ukraine have contracted coronavirus, including 2,185,339 who recovered and 52,891 who succumbed to the novel coronavirus.
im