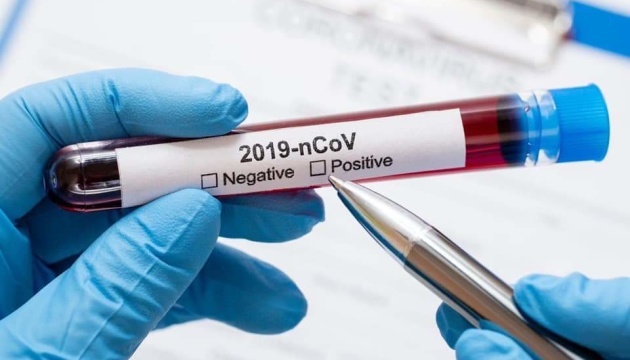 Initial tests reveal six Delta variant cases in Kyiv
Six cases of COVID-19 Delta variant were detected in primary testing at Kyiv's central Oleksandrivska Hospital.
That's according to Kyiv's Health Care Department, Ukrinform reports.
"The tests were run with the use of reagents precisely purchased by the hospital to diagnose this variant. Currently, the biomaterial has been transferred for confirmation to the Kyiv City Laboratory Center of the Ministry of Health," the statement said.
Valentyna Ginzburg, chief of the Health Care Department, said people infected with the Delta variant were between the ages of 21 and 73.
Ukrainian doctors have mostly been learning about the Delta variant from their foreign colleagues, with whom they are in constant contact, rather than from their own practice.
Delta is known to be of a higher contagiousness level, with a shorter incubation period, and a more aggressive course of the disease.
"Vaccination. This is the word that should be the most important one for anyone reading this text until you get your jab. Stop making excuses like "I got no time" or "I don't want this vaccine, I want another one"… No important thing can outweigh your life. Every vaccine that has been certified in Ukraine is likely to protect you from dying. Get vaccinated! Do it for the sake of yourself and your loved ones, who will suffer from the fact that you suffer from the disease or won't be able to tackle it at all, despite all the efforts doctors make!" said Ginzburg.
As reported earlier, another 246 COVI-19 cases were reported in Kyiv over the past 24 hours.
Across the country, health officials recorded 726 new coronavirus cases in the past day, bringing the total number to 2,246,656.
Since the onset of the pandemic, 2,246,656 people in Ukraine have contracted coronavirus, of whom 2,183,003 have recovered and 52,790 have died.
im