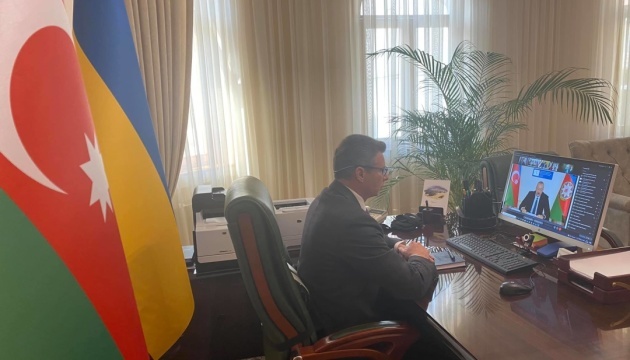 Ukraine's ambassador to Azerbaijan calls for consolidation around Crimean Platform
Ukraine's Ambassador to Azerbaijan Vladyslav Kanevskyi has represented Ukraine at the Mid-Term Ministerial Meeting of the Non-Aligned Movement (NAM), according to the press service of the Embassy of Ukraine in the Republic of Azerbaijan.
In his speech, the ambassador noted that the last two years had become a certain test for all countries of the world. In this context, the Non-Aligned Movement is an important and dynamic platform for presenting different views on current global challenges, including those related to the COVID-19 pandemic.
Another important issue that causes great concern in Ukraine is the human rights situation in the Autonomous Republic of Crimea, which is deteriorating every day under Russia's occupation.
The practical consequences of the Kremlin's criminal policy are the prohibition of the Mejlis (the representative body of the Crimean Tatars), the persecution of Ukrainians and Crimean Tatars on ethnic grounds, and politically motivated criminal cases only for the fact that a person associates himself with Ukraine.
In this context, an important instrument for the de-occupation of the Autonomous Republic of Crimea is a multilateral international mechanism called the Crimean Platform, which should unite and consolidate the efforts and resources of the international community on the way to the liberation of the Crimean peninsula.
In this regard, the ambassador called on the NAM member states to join the Crimean Platform for a diplomatic solution to the de-occupation of Ukrainian Crimea.
The Crimean Platform is a new consultative and coordination format initiated by Ukraine to improve the efficiency of the international response to the occupation of Crimea, respond to growing security challenges, step up international pressure on Russia, prevent further human rights violations, protect victims of the occupation regime, and achieve the de-occupation of Crimea.
The first Crimean Platform summit is scheduled for August 23, 2021.
ish