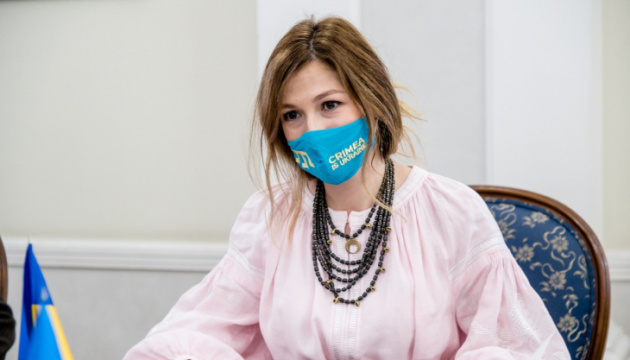 Ukraine, Iceland discuss cooperation between National Commissions for UNESCO
First Deputy Minister for Foreign Affairs of Ukraine, Chairperson of the National Commission of Ukraine for UNESCO Emine Dzheppar has met with Chairperson of the National Commission of Iceland for UNESCO Ms Saeunn Stefánsdóttir.
The meeting was also attended by the ambassador of the Ministry of Foreign Affairs of Iceland for UNESCO, the ministry's press service reported.
Dzheppar informed the interlocutor about the peculiarities of the organization of the National Commission of Ukraine for UNESCO and the process of its reform in accordance with the priorities of the organization. Among the priorities reflected in the draft strategy of the National Commission for UNESCO, she named digitalization and gender equality. Dzheppar noted a positive example of the Foreign Ministry's campaigns to support women's leadership, as well as efforts to create favorable conditions for women's career growth.
In turn, Ms Saeunn Stefánsdóttir stressed that the issue of gender equality was an integral part of her country's public policy, including in the context of supporting relevant initiatives within the framework of UNESCO's activities. She also noted the negative impact of the coronavirus pandemic on the situation of women in the world, in particular, the increase in domestic violence.
In the context of cooperation between the two countries in UNESCO, the parties agreed on the need to support initiatives of both countries aimed at protecting human rights.
ish