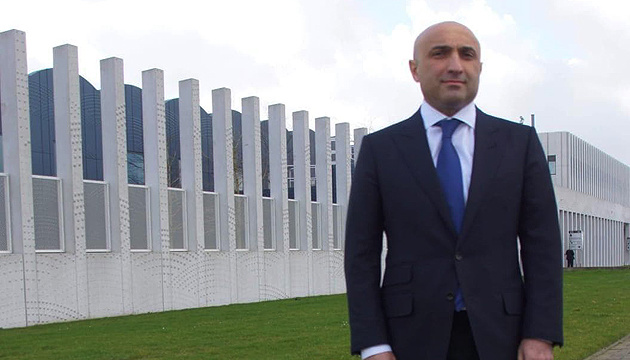 Iran informs Ukraine it submitted case over downing of UIA plane to court
The Iranian side has submitted the case over the downing of a Ukraine International Airlines plane over Tehran in January 2020 to court.
"The Iranian side says it has submitted the case to court. And the head of their delegation, Mr. Mohsen Baharwand, invited Ukrainian prosecutors to review the case within the framework of national law. In addition, Iran promised to qualify the crime on each of the ten defendants," Deputy Prosecutor General of Ukraine Gyunduz Mamedov said in an interview with Radio Liberty, Ukrinform reports.
Mamedov noted that the case in Iran was being investigated over manslaughter. At the same time, it is qualified in Ukraine as the premeditated murder of 176 passengers and crew members.
For this reason, Mamedov believes, Iranian representatives refused to set up a joint investigation team.
"The refusal to set up a joint investigation team is a right of Iran based on their national legislation. We respect that right. But as far as we can deduce from the 'cooperation' with the Iranian side, the key reason for the refusal is still our qualification of this crime as premeditated: the premeditated murder of 176 passengers and crew members and the deliberate destruction of the plane. They are investigating manslaughter, human error, and, accordingly, the degree of responsibility in this case is completely different," he said.
According to the official, the Iranian side has not yet provided Ukraine with the facts proving the manslaughter.
"We hope that the very possibility of access to the case file promised by Iran will be able to convince us of the unintentional nature of the crime. There must be protocols of interrogations of defendants, conclusions of military examinations, data obtained from TOR-M1 system documentation," Mamedov said.
As reported, on January 8, 2020, Ukraine International Airlines plane (Flight PS752) heading from Tehran to Kyiv crashed shortly after taking off from the Imam Khomeini International Airport. There were 176 people on board – nine crew members (all Ukrainians) and 167 passengers (citizens of Ukraine, Iran, Canada, Sweden, Afghanistan, Germany, and the UK). All of them died.
On January 11, Iran admitted that its military had accidentally shot down the Ukrainian passenger jet. Iran's Islamic Revolutionary Guard Corps (IRGC) accepted full responsibility for the downing of the Ukrainian airliner.
On March 17, 2021, Iran's Civil Aviation Organization released the final report on the crash of the Ukrainian passenger plane in January 2020. The report blamed an error by an air defence operator for the accidental downing of the Ukrainian plane.
Ontario's Superior Court of Justice has ruled that the shooting down of UIA passenger plane near Tehran in January 2020 was an intentional act of terrorism.
ol