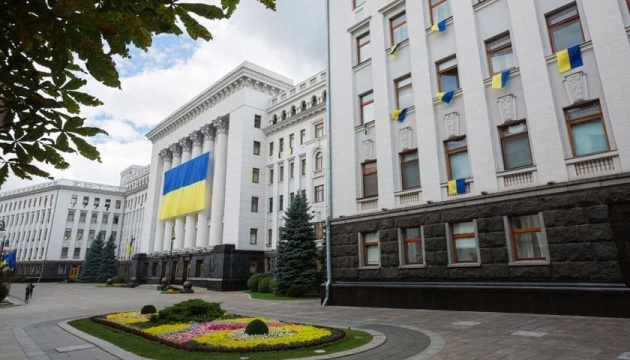 UWC leadership meets with representatives of Ukrainian President's Office
The leadership of the Ukrainian World Congress (UWC) held a meeting with Andriy Yermak, Head of the Office of the President of Ukraine, Andriy Sybiha, the newly appointed Deputy Head of the Office, and Vasyl Bodnar, Deputy Minister of Foreign Affairs of Ukraine.
This was said in a report posted on the UWC website.
The UWC was represented by Paul Grod, UWC President, Stefan Romaniw, UWC First Vice President, Andriy Futey, UWC Vice President, Olena Koszarny, UWC Vice President and chair of the EPIC Committee, Pavlo Sadokha, UWC Regional Vice President in Western and Southern Europe, Roman Waschuk, chair of the UWC Foreign Policy Council, and representatives of the UWC offices in Toronto and in Kyiv.
The discussion focused on key issues of collaboration between Ukraine and its global diaspora, including support for Ukraine's NATO membership, stopping Russia's Nord Stream 2 pipeline project completion, strengthening the international coalition in support for Ukraine, countering Russian aggression, and developing a roadmap to de-occupation of Crimea.
The other topics included promotion of rule of law, judicial reform, and global recognition of Holodomor as genocide. UWC's involvement in a number of upcoming events was discussed, including Inaugural Summit of the Crimean Platform, Ukraine Reform Conference, and President Zelensky's upcoming visit to the United States, and 30th anniversary of Ukraine's independence.
"Ukrainian World Congress and Ukrainian communities globally are working to support Ukraine and promote its interests worldwide. We are united in support of a democratic, prosperous and European Ukraine. With the anticipated lifting of COVID restrictions, we can begin planning for in-person meetings with President Zelensky and other senior Ukrainian government officials," Paul Grod said.