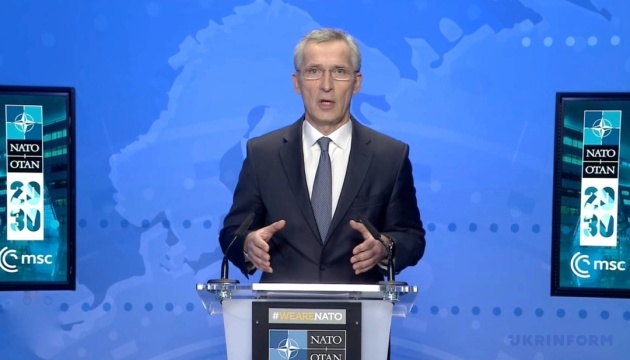 European Congress of Ukrainians calls on Stoltenberg to accelerate work on NATO MAP for Ukraine
The European Congress of Ukrainians (ECU), headquartered in Prague, has sent a letter to NATO Secretary General Jens Stoltenberg urging to accelerate the Membership Action Plan (MAP) submission for Ukraine during the December 2021 NAC ministerial meeting.
This was reported by the Embassy of Ukraine in the Czech Republic.
The letter says that Russia seeks to destabilize Europe through disinformation and acts of aggression in NATO member countries, such as the Czech Republic and Bulgaria.
"To counter this growing threat from Russia, the European Congress of Ukrainians joins the Bucharest Nine states in calling for enhanced NATO presence in Eastern Europe and greater security in the Black Sea region. A clear message of support for Ukraine's MAP will serve to deter further Russian aggression," reads the letter, signed by ECU Chairman Bohdan Rajcinec.
The European Congress of Ukrainians is an international coordinating organization representing the interests of Ukrainians in Europe.
ish