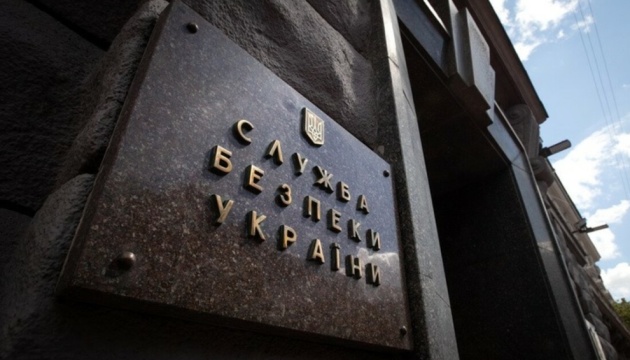 Former NSDC official spied for foreign intelligence agency - SBU
Ukraine's SBU State Security Service has exposed a former official of the National Security and Defense Council (NSDC) who was recruited by a foreign intelligence agency, the SBU's press service has told Ukrinform.
"According to the counterintelligence of the Security Service of Ukraine, investigators approved a suspicion notice under Part 1 of Article 111 of the Criminal Code of Ukraine for a former official with a permit under Form 2 of the Presidential Administration and the National Security and Defense Council," the press service said.
SBU operatives found that the official had been collecting and passing information to curators for a long time, including classified information.
Customers, in particular, were interested in data on the details of the functioning of government agencies in Ukraine.
The pretrial investigation confirmed that the official had been involved in subversive activity against Ukraine.
The SBU said that on June 1, the court chose a measure of restraint for the suspect in the form of round-the-clock house arrest.
"This is not a public figure and their name will not say anything. Work on this person began in 2016-2017," the SBU told an Ukrinform correspondent.
op