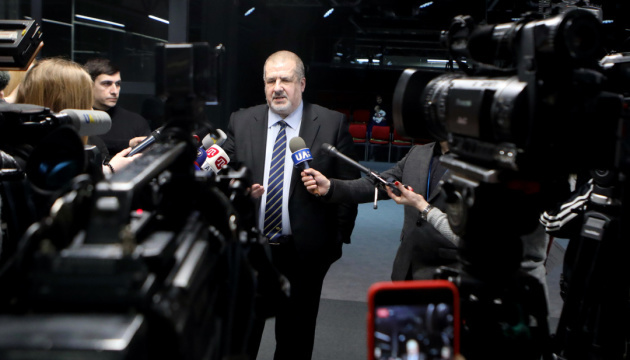 USA condemns 'court' ruling to sentence Chubarov to imprisonment
The United States condemns the "sentence" passed on Chairman of the Mejlis of the Crimean Tatar People Refat Chubarov by a so-called Russian court in Simferopol on June 1.
Chargé d'Affaires of the U.S. Mission to the OSCE Courtney Austrian said this at an online meeting of the OSCE Permanent Council in Vienna, an Ukrinform correspondent reports.
"Last week, we condemned Russia's efforts to harass and intimidate Crimean Tatar leaders, including the in-absentia trial of Mejlis Chairman Refat Chubarov. We were appalled to learn of the Russia-controlled Crimean Supreme Court ruling on Tuesday to sentence Chubarov to six years imprisonment and a 200,000 ruble fine under politically-motivated charges," she said.
According to the diplomat, this is just the latest example of Russia's efforts to silence those who oppose Russia's occupation of Crimea and promote a climate of terror and repression.
In addition, Austrian called for the immediate release of Crimean journalist Vladyslav Yesypenko and more than 100 political prisoners, most of whom are Crimean Tatars. "We urge Russia to end its occupation of Crimea, to cease its harassment of Crimean Tatars, ethnic Ukrainians, and other ethnic and religious minorities, and to release all political prisoners from Ukraine it holds in custody," she stressed.
As reported, on June 1, a so-called Russia-run court in Crimea sentenced in absentia Chairman of the Mejlis of the Crimean Tatar People Refat Chubarov to six years of prison and a fine for politically-motivated charges.
Chubarov said that any decision made by the Russian occupation court on the basis of Russian legislation is "illegal and null and void" for him.
He appealed against the sentence.
ish