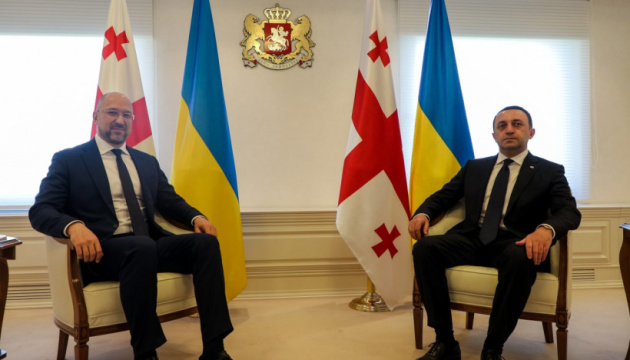 Ukraine, Georgia plan to mutually recognize COVID-19 vaccination documents
Ukraine and Georgia plan to agree on mutual recognition of COVID-19 vaccination documents in the near future.
"We have reached an important agreement to conclude a document on mutual recognition of [COVID-19] vaccination documents in the near future. This should allow our citizens to cross the border as easily as possible, and they will love to visit our countries," Prime Minister of Ukraine Denys Shmyhal said at a joint briefing with Prime Minister of Georgia Irakli Garibashvili in Tbilisi on Thursday, broadcast by Georgian YouTube channel George PanQveLa.
He added that Ukrainian-Georgian relations should develop in all areas of mutual interest.
"I believe that the agreements reached during today's talks will be an impetus for intensifying bilateral trade and economic cooperation, developing joint investment, infrastructure and logistics projects," Shmyhal noted.
The political dialogue between Ukraine and Georgia is gaining "special momentum", and these are very important signals for business and citizens of the two countries, the Head of the Ukrainian Government added.
The common goals of Ukraine and Georgia are the accession to EU and NATO, as well as a number of other areas, Shmyhal stressed.
The Prime Minister of Ukraine makes an official visit to Georgia on June 2-4. The government delegation also consists of Minister of the Cabinet of Ministers Oleh Nemchinov and Minister of Culture and Information Policy Oleksandr Tkachenko.
ol