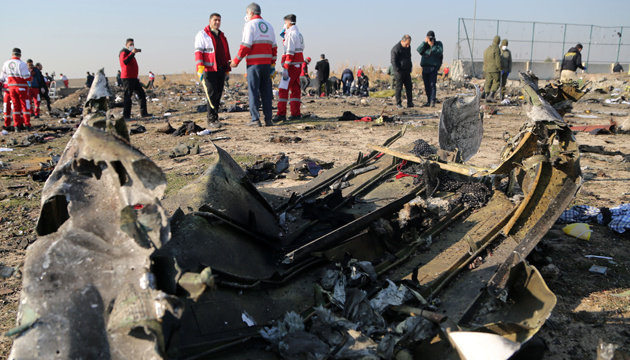 Ukraine, Iran begin two-day talks on downed UIA plane
Ukraine and Iran are beginning on June 2 the third round of talks on the Ukraine International Airlines (UIA) plane shot down near Tehran in 2020, Ukrainian Deputy Prosecutor General Gyunduz Mamedov has said.
"Two-day negotiations between Ukraine and Iran on PS753 begin today. I will insist on the official confirmation of the completion of the investigation into those guilty of the shooting down of the Ukrainian plane and the state of the court hearing. If it's, of course, started," Mamedov wrote on his Twitter account.
On January 8, 2020, Ukraine International Airlines plane (Flight PS752) heading from Tehran to Kyiv crashed shortly after taking off from the Imam Khomeini International Airport. There were 176 people on board – nine crew members (all Ukrainians) and 167 passengers (citizens of Ukraine, Iran, Canada, Sweden, Afghanistan, Germany, and the UK). All of them died.
On January 11, Iran admitted that its military had accidentally shot down the Ukrainian passenger jet. Iran's Islamic Revolutionary Guard Corps (IRGC) accepted full responsibility for the downing of the Ukrainian airliner.
On March 17, 2021, Iran's Civil Aviation Organization released the final report on the crash of the Ukrainian passenger plane in January 2020. The report blamed an error by an air defence operator for the accidental downing of the Ukrainian plane.
Ukrainian Foreign Minister Dmytro Kuleba called Iran's report an attempt to hide the true causes of the plane crash.
op