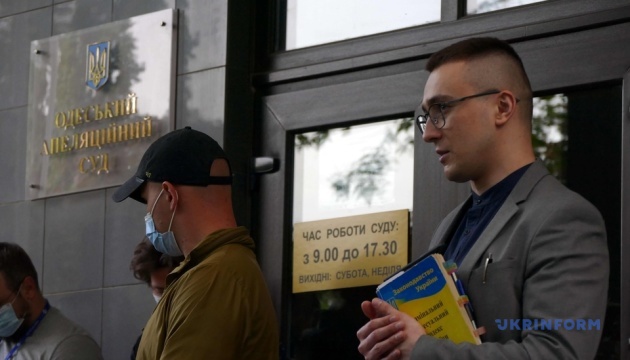 Court gives Sternenko one-year suspended sentence
Odesa Court of Appeal has found activist Serhiy Sternenko guilty on two of the three charges brought against him and sentenced him to three years in prison, replacing the term with a one-year suspended sentence, according to an Ukrinform correspondent.
A panel of judges chaired by Albina Kadehrob examined the evidence in the criminal case and partially overturned the verdict of the Prymorskyi District Court. In particular, the court acquitted Sternenko on charges of robbery for the purpose of seizing property (Article 187 of the Criminal Code) and significantly mitigated the punishment on charges of kidnapping and infliction of bodily harm (Article 246 of the Criminal Code).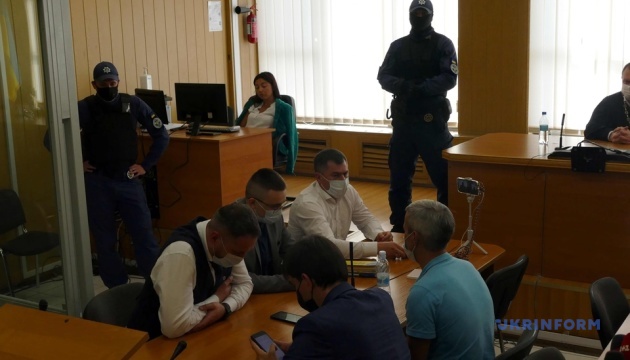 At the same time, the court partially found Sternenko guilty of illegal handling of weapons (Article 263 of the Criminal Code), sentencing him to three years in prison, but released him from imprisonment, giving him a one-year suspended sentence and imposing special duties on him.
The panel of judges found the victim's testimony provided to the court contradictory and the evidence of the prosecution inappropriate.
On February 23, a judge of the Primorskyi District Court of Odesa, Viktor Poprevych, found Sternenko and former Right Sector member Ruslan Demchuk guilty of kidnapping Serhiy Shcherbych, a resident of the Lyman district, robbery and illegal possession of firearms, and sentenced them to seven years and three months in prison, with confiscation of half of their property..
On March 26, the convicts' lawyers filed appeals against the sentences, and during April-May, Odesa Court of Appeal reviewed them and examined the evidence provided by the prosecution.
op