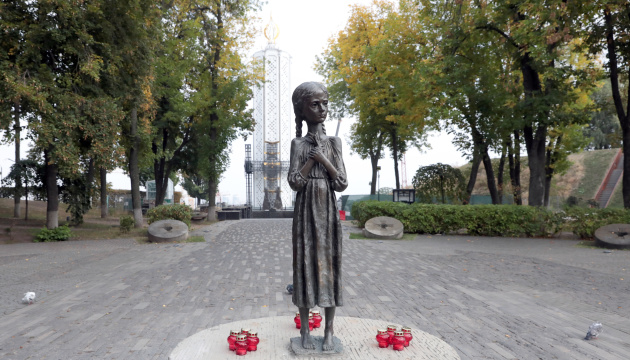 Texas recognizes Holodomor of 1932-33 in Ukraine as genocide
The U.S. State of Texas recognized at the local level the Holodomor of 1932-33 as the genocide of the Ukrainian people and declared November 2021 as the month of remembrance of the victims of this tragedy.
"The House of Representatives of the 87th Texas Legislature hereby recognize November 2021 as Ukrainian Genocide Remembrance Month and urge the state's residents to reflect on the Holodomor and honor the memory of those who perished," reads the Resolution No.253 of the House of Representatives of the State of Texas, published on the official website of the Legislature.
It is noted that the decisions were supported by 142 local legislators and none voted against.
The U.S. Committee for Ukrainian Holodomor Genocide Awareness thanked Ukraine Honorary Consul Greg Buchai "for his efforts and endeavors in promoting Holodomor awareness in the state of Texas."
Thus, the Committee stressed, Texas became the 23rd American state that has recognized the Holodomor of 1932-33 in Ukraine as genocide.
As reported, at the end of 2018, both chambers of the U.S. Congress recognized the Holodomor in Ukraine as genocide. At the same time, a final decision by the administration is needed for the United States to ultimately recognize this tragedy as genocide. Recognition at the level of every state reinforces this position and raises awareness about the crimes of the Stalinist regime against the Ukrainian people.
ol