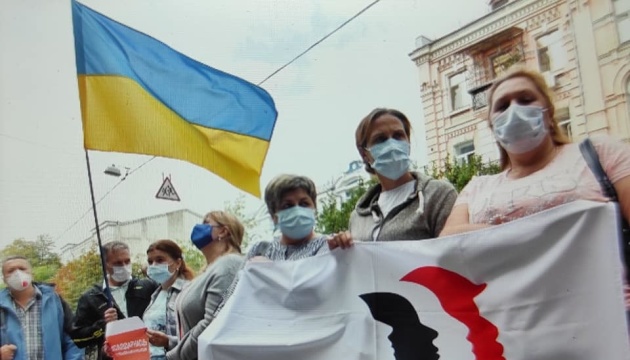 Thousands of Belarusians have moved to Ukraine since start of protests in Belarus
Thousands of Belarusians have moved to Ukraine since the protests in Belarus began. These are mostly young people who most often go to big cities: Kyiv, Lviv, Kharkiv, Dnipro, Zaporizhzhia, and Odesa.
"I can say that we have cities that Belarusians love. These are mostly young people, they move to Lviv, Kharkiv, Kyiv, a small part goes to Dnipro, Zaporizhzhia, and Odesa. They live there, and, as I understand it, if the current situation in Belarus continues, they can get the opportunity to live peacefully in a democratic country for a certain period of time," Secretary of the National Security and Defense Council of Ukraine Oleksiy Danilov said on the air of Savik Shuster's Freedom of Speech TV program.
When asked about the number of Belarusians who have already moved to Ukraine, Danilov said: "It is difficult to say whether it is a massive process because we do not track every citizen as we are a democratic country. However, I can say that thousands [have moved]."
As reported, mass protests have been going on in Belarus against the falsification of the results of the presidential election, in which Alexander Lukashenko was declared the winner, since August 2020. The regime cracks down on protesters and arrests them en masse.
The legitimacy of the Lukashenko regime has not been recognized by the EU, the United States, Ukraine and most democracies around the world.
On May 23, the Belarusian authorities forced a Ryanair plane en route from Athens to Vilnius to land in Minsk under the pretext of an alleged bomb threat report. After the landing, activist and opposition journalist Raman Pratasevich and his girlfriend Sofia Sapega were arrested.
The EU and the US condemned the forced landing of the Ryanair plane in Minsk and demand to release Pratasevich.
ol