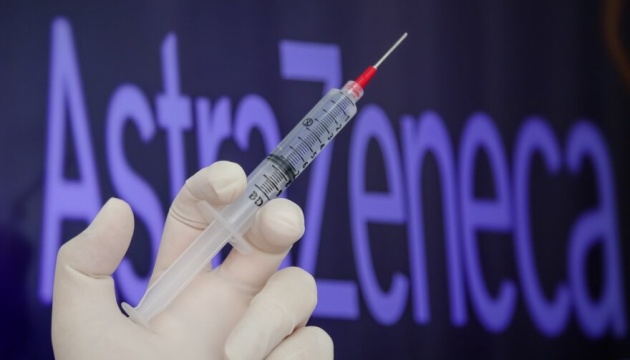 Poland to supply AstraZeneca vaccine to Ukraine in May-June
Poland plans to deliver 1.2 million doses of the AstraZeneca COVID-19 vaccine to Ukraine in May or June, the Polish government has said in response to an information query from an Ukrinform correspondent.
"The specific date for the delivery of the vaccine to Ukraine will largely depend on the dynamics of AstraZeneca supplies (as well as supplies of vaccines from other manufacturers) to Poland. Procurement also requires coordination of the legal and technical aspects on which the interested parties are working. Taking this into account, the possible date for the transfer of the vaccine to the Ukrainian side is May-June," the press service of the Council of Ministers of Poland said.
It said that given the "importance of this process in bilateral relations," the Polish side will try to ensure that this vaccine is delivered to Ukraine "within the next two months" despite the reduction of AstraZeneca supplies to Poland.
At the same time, the Polish government is not currently considering increasing the amount of the AstraZeneca vaccine or the vaccines of other manufacturers, which will be resold to Ukraine. According to the report, the amount of the AstraZeneca vaccine intended for Ukraine is fixed and it is the surplus amount for Poland.
However, Poland has not ruled out the possibility of helping Ukraine with the vaccination process in the future.
"It is not ruled out that later, depending on the course of the vaccine supply and the vaccination process in Poland, scenarios for further assistance to our neighbors will be considered," the Polish government said.
More than 10.7 million people in Poland have already been vaccinated against COVID-19, and over 2.7 million people have already received two doses of the vaccine.
op