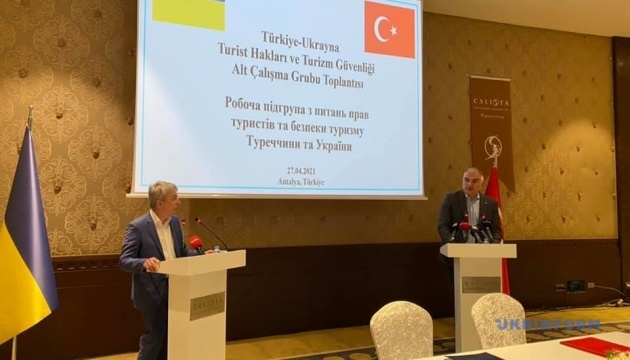 Full lockdown in Turkey to have no impact on tourists from Ukraine – minister
The introduction of a nationwide "full lockdown" in Turkey from April 29 will have no impact on tourists who come to the country from abroad.
An Ukrinform correspondent in Turkey reported this, referring to the statement made by Minister of Culture and Tourism of Turkey Mehmet Nuri Ersoy at a meeting with Minister of Culture and Information Policy of Ukraine Oleksandr Tkachenko, which was held as part of a sitting of the Ukraine-Turkey working subgroup on tourist rights and tourism security.
"The introduced restrictions are aimed at reducing the number of infections in our country. The curfew does not apply to tourists who came to the country from abroad," the minister said.
According to him, Turkey is using safe tourism certification, which has been enhanced this year.
In turn, Minister Oleksandr Tkachenko noted the interest in the Turkish experience in the tourism sector during the pandemic.
"Turkey's experience in hotel certification is useful for Ukraine... Hotels are not closed during quarantine and this is a positive thing," he said.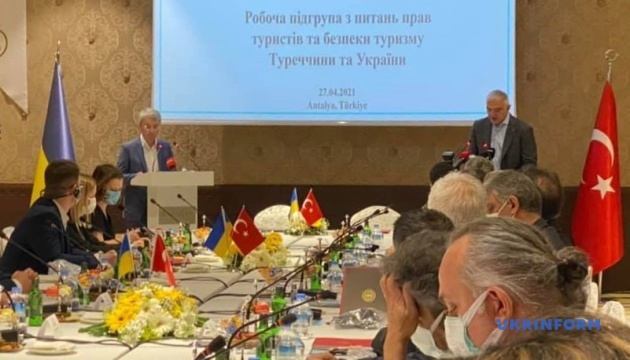 Tkachenko stressed that Ukraine welcomes the increase in the number of flights between the countries and the exchange of cultural projects.
"We support the opening of Ukrainian audio guides at important tourist sites in Turkey. We are also interested that Ukrainian-speaking tour guides to start working, of course, after the pandemic," the minister said.
During the meeting, the parties signed a joint declaration to strengthen cooperation between the two countries on the issues of observing the rights and safety of tourists.
As reported, Turkey announced the introduction of a nationwide "full lockdown" from April 29 until May 17 to fight a surge in COVID-19 infections and deaths.
iy