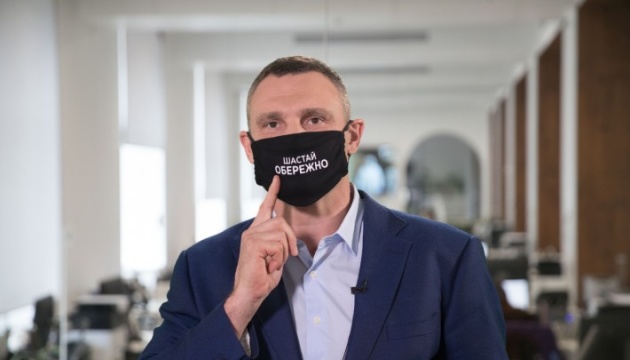 Klitschko: Lockdown in Kyiv yields positive results
Kyiv Mayor Vitali Klitschko has said he does not rule out easing quarantine restrictions in the capital after April 30.
In a post on his Facebook page, he wrote: "If the situation with the coronavirus spread in the capital does not worsen, we do not rule out easing the strict restrictions that the city has imposed until April 30. The city's commission on emergency situations consisting of epidemiologists, virologists and other specialists will meet on Wednesday, April 28. They will make a decision taking into account the epidemiological situation".
According to him, "the lockdown in Kyiv has yielded positive results."
"The number of new cases has begun to decline. Nevertheless, it is too early to relax! There are many risks. Especially considering that Easter is ahead. Moreover, we still have many serious patients and deaths from coronavirus. This virus is very dangerous and aggressive. Today the most important thing is to keep the health and lives of people," the Kyiv mayor wrote.
As reported by Ukrinform, Kyiv city recorded 869 new cases and 31 deaths from COVID-19 on April 26.
iy