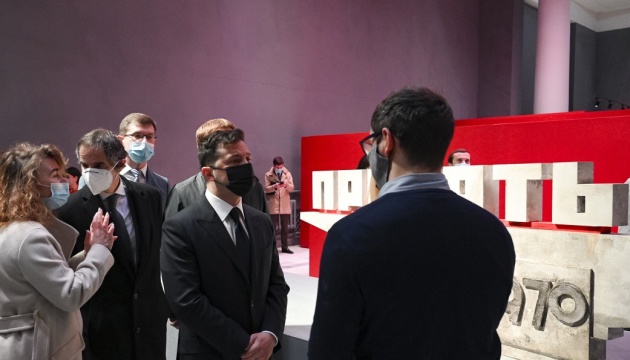 Chornobyl zone should become a territory of revival – Zelensky
The territory affected by the Chornobyl disaster should become a territory of revival, President of Ukraine Volodymyr Zelensky has said.
He told this to reporters during a visit to the Chornobyl Nuclear Power Plant on Monday, April 26, according to an Ukrinform correspondent.
"Our goal today is to transform the exclusion zone into a territory of revival, lay a scientific and educational meaning in the history of Chornobyl, and motivate humanity and the world to develop all this only in a positive context. Indeed, our task is to do everything to strengthen reliability, enhance security, avoid and prevent similar catastrophes in the future," Zelensky said.
The president noted that he is glad that Ukraine is not alone on this path and has broad support from international partners.
He recalled that April 26, 1986 is the day that changed the lives of many people forever.
The president stressed that over 600,000 people took part in eliminating the consequences of this tragedy. "It is our common duty to preserve the memory of each of them and to thank each of them unquestioningly," the head of state said.
International Chornobyl Disaster Remembrance Day is marked on April 26.
ish