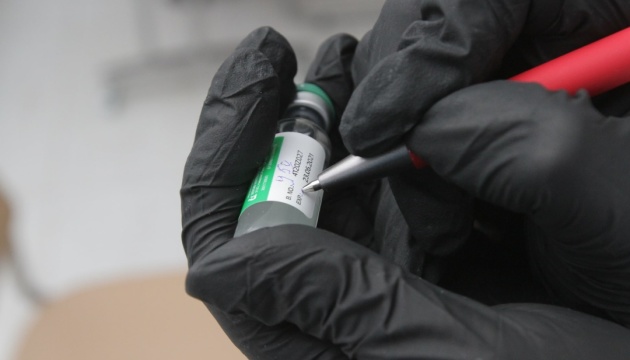 Vaccination with CoronaVac in Ukraine will begin after April 10 – Stepanov
Vaccination with CoronaVac in Ukraine will begin after the completion of laboratory testing of the vaccine on April 10, Health Minister Maksym Stepanov has said.
"According to all our regulatory documents, the vaccine must be tested by our laboratories. Laboratory testing has a specific time frame. It will end after April 10, and then this vaccine will immediately be used for vaccination," Stepanov said.
Laboratory testing of the vaccine is carried out by the State Service of Ukraine on Medicines and Drugs Control and the State Expert Center of the Ministry of Health. After that, the drug will be transferred for vaccination against COVID-19.
CoronaVac is a traditional inactivated vaccine based on a 'killed' virus. It is supplied in single-dose syringes ready for injection.
According to the Health Ministry, experts from Bogomolets National Medical University reported that the Chinese vaccine CoronaVac had 83% efficacy.
As reported, the first batch of CoronaVac vaccine produced by the Chinese company Sinovac Biotech arrived in Ukraine on March 25. So far, Ukraine has received 215,000 doses out of the ordered 1.915 million doses of the vaccine.
ish