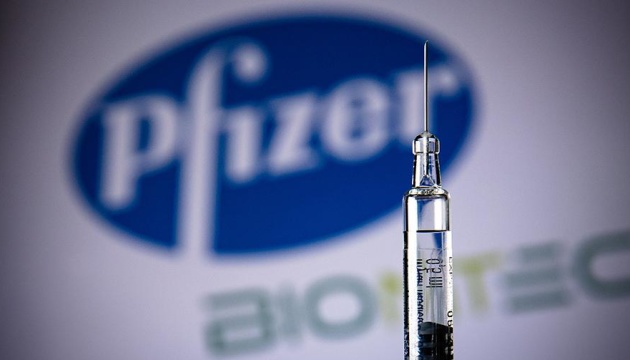 Ukraine signs agreement with Pfizer for supply of 10M doses of vaccine – Zelensky
Ukraine has signed an agreement with the American pharmaceutical corporation Pfizer for the supply of 10 million doses of coronavirus vaccine, President Volodymyr Zelensky has said.
"Today is a very important day for Ukraine and for Ukrainians - today we have finally signed an important contract with Pfizer for the supply of 10 million doses of Pfizer vaccine. It was really difficult to do, but thanks to a conversation with Pfizer CEO Albert Bourla - I had a conversation with him on February 8 - he promised to do everything possible and impossible. And he did it," Zelensky said, the president's press service reported.
It is noted that Head of the President's Office Andriy Yermak was in charge of the negotiation process on the supply of the drug to Ukraine pursuant to the instruction of the Head of State.
"We express gratitude to Dr. Albert Bourla and his colleagues for supporting the Ukrainian people at this difficult time," said Yermak.
He added that cooperation with American pharmaceutical companies would be continued and expanded.
Health Minister Maksym Stepanov later announced that the vaccine would be delivered in 2021.
"We expect that the first batches under this contract will start arriving in the coming months. All 10 million doses will be delivered over the course of 2021," Stepanov said.
A reminder that on February 8, 2021, President Volodymyr Zelensky had a phone conversation with Pfizer CEO Albert Bourla, during which Pfizer CEO promised to do everything possible to ensure that Ukraine receives the first batches of the vaccine under contract as soon as possible.
Ukraine launched the coronavirus vaccination campaign on February 24, 2021.
iy