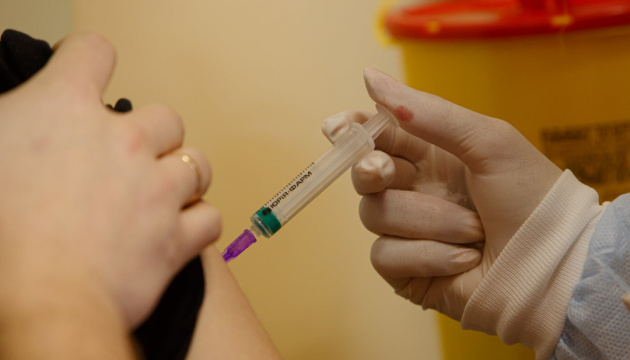 Zelensky on COVID-19 vaccination plan: Most adults will be vaccinated by year-end
Ukrainian President Volodymyr Zelensky has signed a decree enacting the decision of the National Security and Defense Council of Ukraine of April 2, 2021 "On the national vaccination plan for preventing the acute respiratory disease COVID-19 caused by the coronavirus SARS-CoV-2 until the end of 2021," the presidential press service has reported.
According to the NSDC decision, the Cabinet of Ministers should ensure the development and approval within seven days of the COVID-19 national vaccination plan, taking into account the best international experience.
In particular, the minimum required monthly number of vaccinations should be established, and sources and terms of vaccine supply for coronavirus prevention and persons responsible for implementing the plan should be determined. The ultimate goal of the plan is to vaccinate the majority of adults in Ukraine no later than December 2021 to develop herd immunity for coronavirus.
The government should intensify negotiations with COVID-19 vaccine manufacturers and attract international technical assistance to implement the vaccination campaign in Ukraine.
The Ministry of Health should take urgent and effective measures to supply Ukraine with the necessary number of vaccines as soon as possible for the specific prevention of coronavirus disease and to ensure public access to vaccination. It should also ensure an effective awareness campaign on vaccination.
The decision also stipulates that the Ministry of Foreign Affairs should take urgent measures to increase the effectiveness of cooperation with foreign states and international organizations in the supply of COVID-19 vaccines to Ukraine.
op