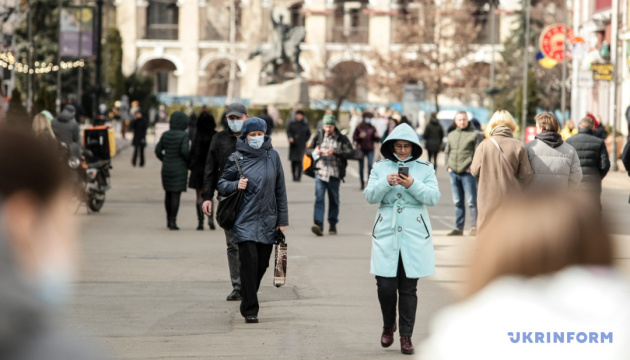 Kyiv to close down schools, kindergartens, public transport from April 5
Kyiv will impose stricter restrictions on Monday, April 5, due to an increase in morbidity and mortality from coronavirus, Kyiv Mayor Vitali Klitschko has said.
"In recent days, the capital has recorded more than a thousand [coronavirus] patients a day. Some 35-40 patients die every day. More than 700 people are hospitalized every day. This is the number of patients with confirmed and suspected coronavirus, with pneumonia," the mayor's press service quoted Klitschko as saying.
According to him, that is why Kyiv will impose stricter restrictions.
"We have no choice. Otherwise, there will be hundreds of deaths every day! From Monday, April 5, the capital closes down all schools and kindergartens. Public transport - both ground transport and the subway - will operate on special passenger passes, i.e. only for the transportation of employees of enterprises of critical infrastructure," he said.
He noted that the heads of institutions and enterprises should send their employees to remote work or provide vacations if possible.
"All the restrictions will be in force at least until April 16. Hopefully, this will help us bring down the wave of a rapid spread of the virus and prevent tragic consequences," Klitschko said, calling on law enforcement agencies to monitor compliance with anti-epidemic rules by institutions and citizens.
Some 1,100 new coronavirus cases were recorded in Kyiv on March 30.
op