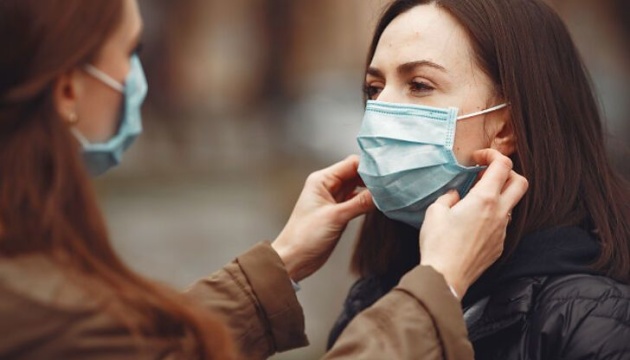 Wearing face masks outdoors obligatory in 'red' zone regions
The Cabinet of Ministers of Ukraine has obliged to wear a face mask outdoors in regions classified as the red zone of epidemic danger.
The corresponding decree has been published on the Government portal.
According to the document, it is prohibited to be in public areas in the red zone regions without wearing personal protective equipment, including respirators or protective masks that cover the nose and mouth, including homemade face masks.
According to the Law of Ukraine "On the improvement of settlements", parks, beaches, squares, playgrounds, avenues, boulevards, streets, lanes, bike paths, slopes, historical and cultural monuments, cemeteries are classified as common areas.
The Ministry of Health has updated the division into quarantine zones. As of March 23, Kyiv and eight regions are included in the red zone.
As of March 23, Ukraine recorded 11,476 new coronavirus cases over the past day, bringing the total number of confirmed COVID-19 cases to 1,565,732. Since the beginning of the pandemic in Ukraine, 30,431 deaths and 1,268,886 recoveries have been recorded.
ish