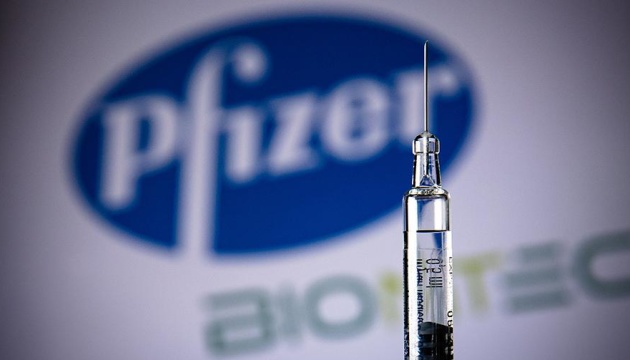 Ukraine to receive Pfizer vaccine in April
Ukraine will receive the first batch of Pfizer's COVID-19 vaccine in April.
"The first deliveries will be made in April. Deliveries will also be made in the second half of the year. This does not mean that all guaranteed quantities will be delivered at once. Vaccines can be delivered in tranches, the stages of these deliveries are agreed with suppliers before they arrive in Ukraine," Oleksandr Zaika, the head of the immunization strategy department of the Center for Public Health of the Ministry of Health of Ukraine, said in an exclusive comment on Dom TV channel, Ukrinform reports.
Currently, the first stage of vaccination is underway in Ukraine as doctors and service members receive the shots. Vaccination of teachers should start next week, said epidemiologist Iryna Kolesnikova.
As reported, 9,832 people have been vaccinated against COVID-19 in Ukraine over the past day. A total of 81,754 people received their first dose.
The vaccination campaign in Ukraine began on February 24, 2021. To date, 500,000 doses of Covishield vaccine produced by the Serum Institute of India have been delivered to Ukraine. This vaccine was approved for emergency use by the World Health Organization (WHO). Permission to use it was also granted by the United Kingdom, the European Union and India. The vaccine was registered in Ukraine on February 22, 2021.
ol