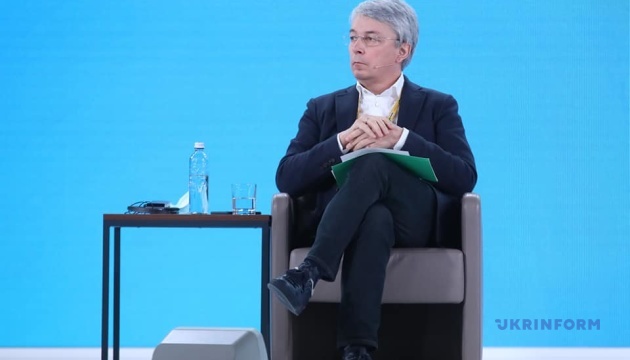 Tkachenko: More Ukrainian-language content to be available on Netflix
Ukraine drafts a number of changes in the film industry. In particular, a joint production with Western partners will be developed.
As Minister of Culture and Information Policy of Ukraine Oleksandr Tkachenko announced on the air of Dom TV channel, the infrastructure of the film industry will be modernized in Ukraine and a rebate system will be introduced. In addition, new film funding programs are being considered.
"However, I would like to emphasize one important point: we desperately need films and TV series on Ukrainian topics, the ones where everyone won, not died. In the Ukrainian language, authored by Ukrainians because this is one of the ways to promote our narratives," Tkachenko said.
To broadcast Ukrainian narratives on the Internet, Ukraine will start creating its products in Ukrainian for various platforms: Megogo, Sweet TV, OTT, Netflix and others.
"In the law on media, we provide for the regulation of OTT platforms in particular. We will increase the percentage of films with Ukrainian dubbing, in particular on Netflix, or produced specifically for these platforms in the Ukrainian language," Tkachenko added.
As previously reported, the first full-length film with Ukrainian dubbing and subtitles was released on Netflix.
ol