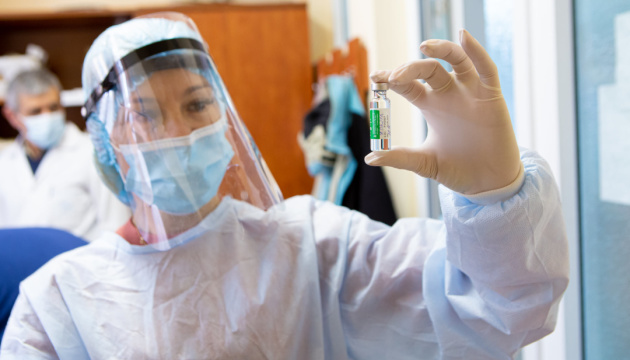 By refusing to get COVID-19 vaccine, Ukrainians help virus mutate
The pace of vaccination in Ukraine currently does not give us hope for its effectiveness in deterring COVID-19
Over 19,000 people have already received the first dose of a COVID-19 vaccine since the beginning of the vaccination campaign in Ukraine on February 24. According to Health Minister Maksym Stepanov, an average of 3,000 Ukrainians are vaccinated every day. At this rate, Ukraine will take 37.5 years to immunize the entire population.
Stepanov stated at a briefing that he was dissatisfied with the rate of vaccination, because at the end of last week it was planned to administer 10,000 doses per 24 hours. However, sociology coincides with the fact that there are not many people in Ukraine who want to be vaccinated. As can be seen from numerous media reports, even a significant number of physicians refuse to get COVID-19 vaccines for various reasons (at the beginning of vaccination, 38% of physicians agreed to get vaccinated). A similar situation is observed among servicemen who should also be vaccinated in the first place. Mykola Olym, chief epidemiologist of the Ukrainian Armed Forces, said that only 7,000 servicemen out of 40,000 Joint Forces personnel had agreed to be vaccinated.
The enthusiasm of other citizens is not impressive either – only 155,000 citizens have expressed their desire to get vaccinated in the first five days of registration for COVID-19 vaccination, which is just a drop in the ocean. If this trend does not change, the consequences may soon be sad. After all, the third wave of COVID-19 cases is beginning in the world and in Ukraine. But the main thing is that slow immunization creates all conditions for further mutations of the virus.
Family doctors should be urgently involved in the first stage of vaccination
Scientists estimate that about 70% of people need to be immune from the coronavirus before the disease will vane. If we talk about vaccination as the main method of immunization, then as many people as possible need to be vaccinated to make that method effective. This will stop the spread of the virus and, as a result, reduce the chances of its mutations.
Unfortunately, the level of readiness for vaccination in a satisfactory forecast does not reach this figure not only in Ukraine. A recent global survey found that while confidence in vaccination is growing, it still remains insufficient in some countries. For example, 40% of respondents are ready to get vaccinated in France, and 48% each in Singapore and Japan. In general, 58% of people in developed countries in Europe and Asia are ready to be vaccinated against the coronavirus.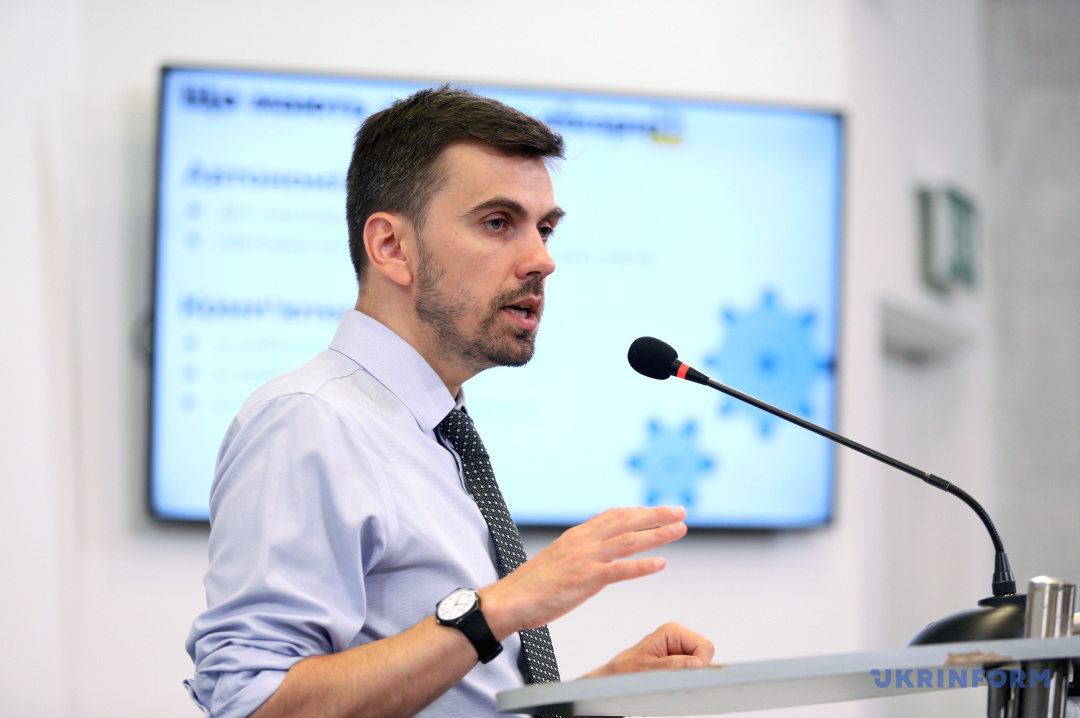 Pavlo Kovtoniuk
Former Deputy Minister of Health Pavlo Kovtoniuk, who is systematically analyzing the situation with the spread and counteraction of COVID-19, told Ukrinform that in Ukraine, in addition to low public confidence in vaccinations, the vaccination campaign has started too slowly. "First, it was influenced by technical unpreparedness and a difficult plan to implement, and secondly, communication with doctors did not work. People trust their doctor, rather than the country and the government. If their doctor is not an 'ambassador' of vaccination, it is impossible to count on success among the population," Kovtoniuk said.
According to him, family doctors should be the main agents of the vaccination campaign. But for some reason, according to the Health Ministry's plan, they should be vaccinated only in the second stage, although they constantly work with patients. "There is an urgent need to make these changes and involve them in the communication team - that is, to protect them and to work with them so that they explain to patients the need for vaccination. I would say that this is the most important thing," Kovtoniuk said.
As a successful move in interaction with the population, he called the public vaccination of the president, as well as the involvement of opinion leaders in the campaign. However, the communication campaign must work everywhere.
Concrete, rather than virtual people should be prepared for vaccination
For his part, Head of the National Expert Group on Infection Control Andriy Aleksandrin noted the delay in preparing mobile teams for the vaccination campaign, as well as the failure of the communication campaign: "All fears and unwillingness of the population to be vaccinated arise due to lack of knowledge from the Ministry of Health. The communication campaign is not clear, consistent and complete."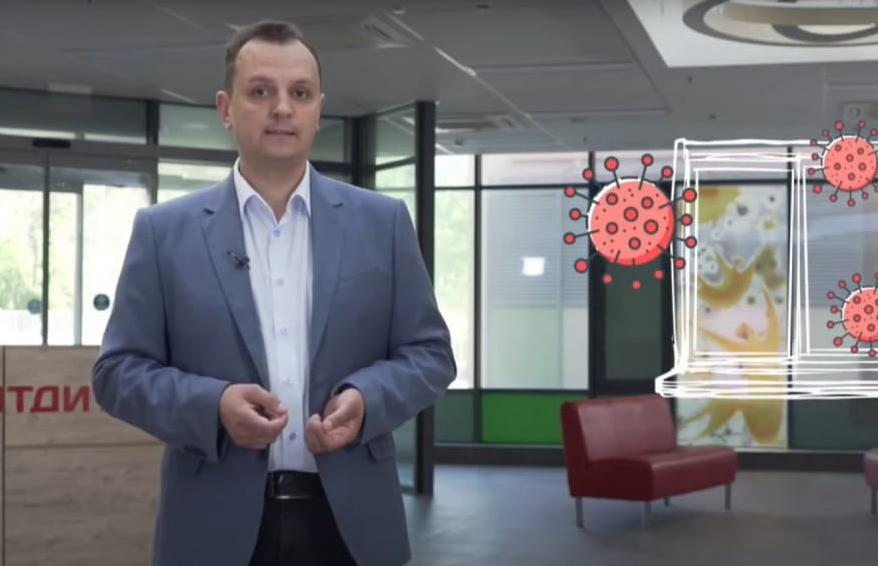 Andriy Aleksandrin
When asked how to change the situation, the expert said that the anti-vaccination campaign in Ukraine had lasted for many years before the coronavirus pandemic, so we need to look at the root of the problem. "Vaccination is one of the main issues of national security. Today it is necessary to consider this situation at a meeting of the National Security and Defense Council. Children should be told about the need for vaccination - in kindergartens, schools, etc., and not only to demand that the Ministry of Health influence the situation," Aleksandrin said.
Inna Bereziuk, chair of the board of the expert council for public research and projects in the field of national health and social protection, emphasized two important components of vaccination that make it effective in developed countries. First, it is an individual approach, that is, when the decision on vaccination is made for a specific person, taking into account the characteristics of their body. In this case, such a decision is made by a specific doctor, who is responsible for it, who examines the patient and, if necessary, conducts the necessary tests.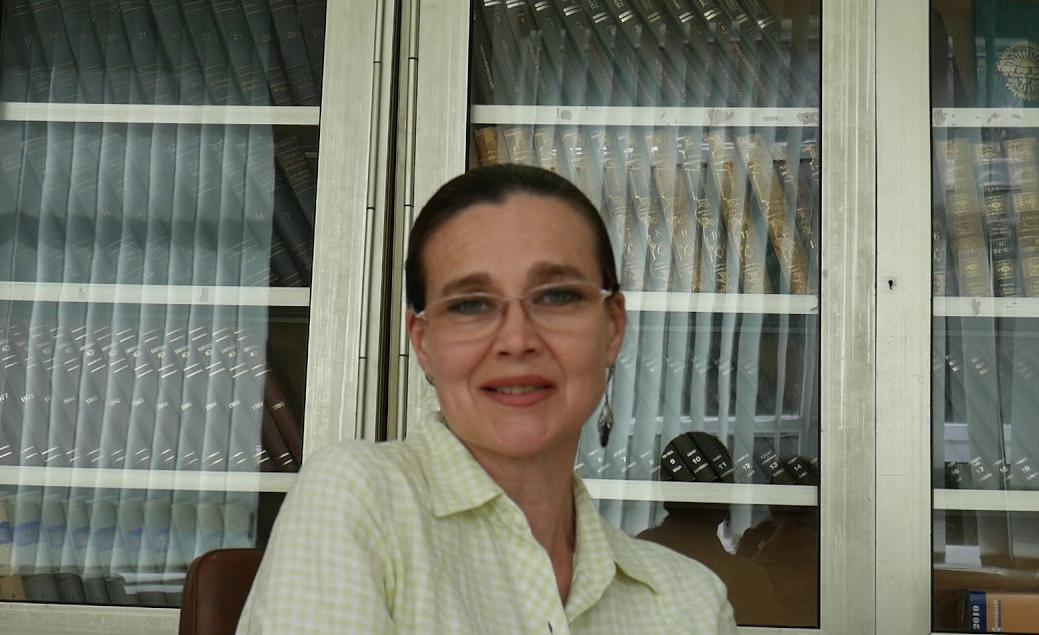 Inna Bereziuk
Secondly, government programs are needed to compensate for complications from vaccination (in addition to health insurance), which removes fears and mistrust from the population. "Such states can demand something from their population - trust, consent and activity. If we add to this full control over medical practice at all its stages, normal financing of public access and normal methodological management of this process, then it's even better," Bereziuk said.
If nothing changes, Ukraine will turn into an "infectious ghetto"
Meanwhile, the situation with the incidence of COVID-19 in Ukraine continues to deteriorate, and if not taken under control, according to analyst Yevhen Istrebin, Ukraine will soon gain "fame" as an "infectious ghetto." The expert publishes data on a daily basis, emphasizing the rapid growth of hospitalizations across the country. According to him, in order to adequately monitor the situation, officials need to introduce a criterion that is accepted around the world - "the level of hospitalizations per million people."
While in Ukraine this figure was on average 794 as of March 9, then in some regions it has become extremely critical – 2,598 in Ivano-Frankivsk region, 1,617 in Zakarpattia region, 1,611 in Chernivtsi region, and 1,498 in Zhytomyr region. Istrebin said that when the number of hospitalizations in Bulgaria reached 1,038 per million people, as a result, there was a 127% increase in mortality.
Given the very low rate of vaccination against the background of the spread of new strains, vaccination may not be effective, immunologist Andriy Volianskyi said. "Vaccination will be effective if at least 10% of the population can get the first dose of the vaccine in the next month or two. There are already strong doubts that this is possible. Because the total number of 16,000 people vaccinated in the first ten days is too little. At this time, people get sick and die," the doctor said. He added that at such a rate obtaining natural protection against coronavirus is more realistic than obtaining artificial protection against the virus.
Kovtoniuk expressed a similar opinion, adding that Ukraine will most likely not avoid a new lockdown: "The vaccination campaign should be quick. If it lasts for one and a half to two years, it loses its effect. To understand what awaits us, we need to remember last autumn. We see that in the western regions the epidemic has spread in full swing and the same situation will soon be observed in Kyiv."
Yulia Horban, Kyiv