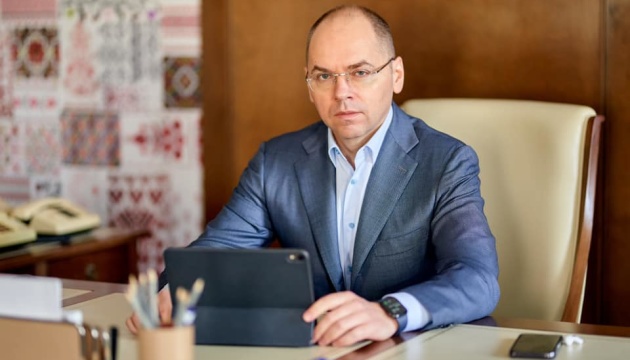 Stepanov: 6,888 people received first dose of Covid vaccine in Ukraine
As of March 3, 6,888 people received the first dose of the COVID-19 vaccine in Ukraine, according to Health Minister Maksym Stepanov.
"Since the beginning of the vaccination campaign, we have already vaccinated 6,888 people, including 1,983 injections conducted yesterday," Stepanov said at a briefing, an Ukrinform correspondent reported.
According to the minister, the vaccination process is carried out in a so-called cascade way so that to minimize risks and gradually increase the number of vaccinated people.
"The task I have set for those responsible for vaccination is that we should reach 10,000 vaccinations per day by the end of the current week - the beginning of the next one. We will continue to increase the number of people we will vaccinate," Stepanov said.
In general, according to the vaccination plan, everyone in the country should have access to vaccination by the end of 2021, Stepanov said.
As Ukrinform reported, on February 24, 2021, Ukraine launched a coronavirus vaccination campaign. Medical workers and military personnel were the first to get their shots of the Covishield vaccine, manufactured in India under the license of Oxford/AstraZeneca.
By March 31, the Health Ministry expects to receive another 1.5 million doses of the coronavirus vaccine. As part of the global COVAX initiative, the delivery of 117,000 doses of the Pfizer vaccine is planned for early March.
iy