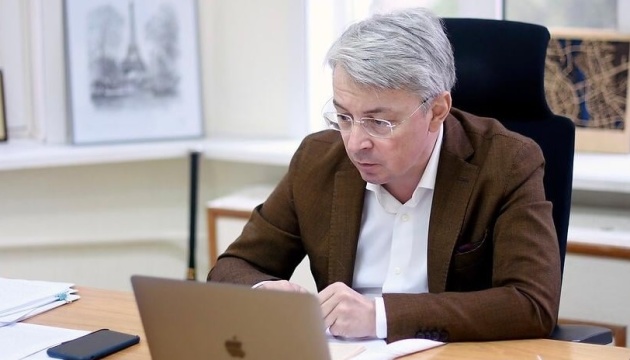 Ukraine, Finland discuss issue of obtaining COVID-19 vaccine
An online meeting of the Ukrainian-Finnish Intergovernmental Commission on Trade and Economic Cooperation took place today, at which important issues, including obtaining a COVID-19 vaccine, were discussed.
Minister of Culture and Information Policy of Ukraine Oleksandr Tkachenko wrote about this on his Facebook page, Ukrinform reports.
"The participants of the meeting exchanged experience in supporting the country during the quarantine and discussed a number of initiatives for economic partnership between the states, including the issue of assistance from Finland in obtaining a COVID-19 vaccine for Ukraine," the minister said.
According to him, the talks focused on the development of trade cooperation; new opportunities within the framework of the Ukraine-EU summit agreements to improve the Association Agreement; and cooperation in the fields of energy, forestry, ecology, education, digitalization, and media literacy.
The participants of the event also paid attention to the promotion of trade and investment interests of Ukraine, in particular through the establishment of business contacts and attracting Finnish investment; and protection of the rights of Ukrainians working in Finland.
"In order to create a direct dialogue between the agencies, I proposed to hold an online meeting with the participation of representatives of regional and local authorities, business associations and state-owned companies of Ukraine," Tkachenko said.
He believes that such platform is important for a healthy discussion and search for mutual understanding between the parties.
ish