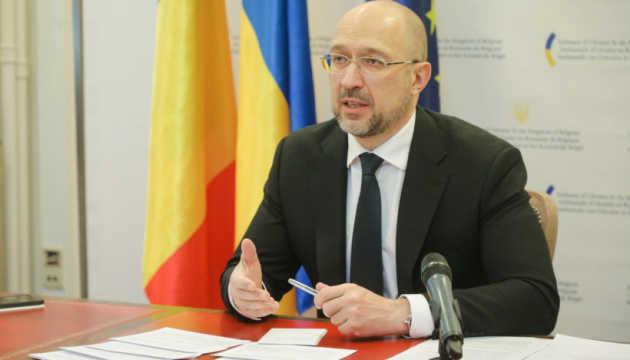 PM Shmyhal supports creation of Advisory Council of Ukrainian organizations abroad
Prime Minister of Ukraine Denys Shmyhal has supported the idea of establishing an Advisory Council of Ukrainian public organizations abroad within the Cabinet of Ministers of Ukraine.
He said this during an online meeting with leaders of Ukrainian NGOs in Belgium and Luxembourg on February 10, which took place during his working visit to Brussels, the Government portal reports.
"We are ready for an open dialogue and search for a format where all Ukrainian organizations in the world could present themselves within the advisory body. It will be a good tool of mutual support and assistance," he said.
During the meeting, Shmyhal also told about the tools to support Ukrainians returning to Ukraine.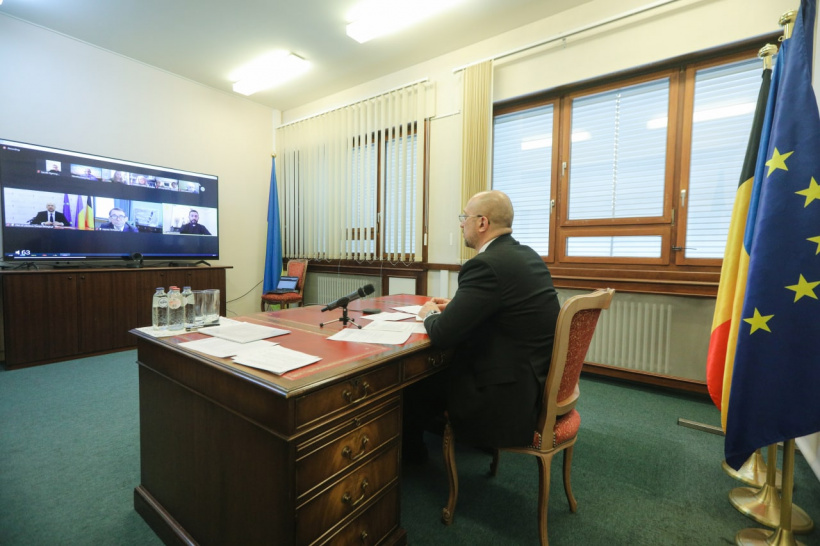 "This year we are introducing a program to start small and medium-sized businesses for Ukrainians who have returned and want to invest their money in Ukraine. The state will support them for such purposes. Today it is plus UAH 150 thousand to the funds that a person can invest. We are also working to reduce lending rates and facilitate access to financial resources of banks," he said.
For big business, the Verkhovna Rada passed the so-called law on "investment nannies", when investors are provided with bureaucratic procedures so that they can invest in Ukraine and create new jobs, Shmyhal noted.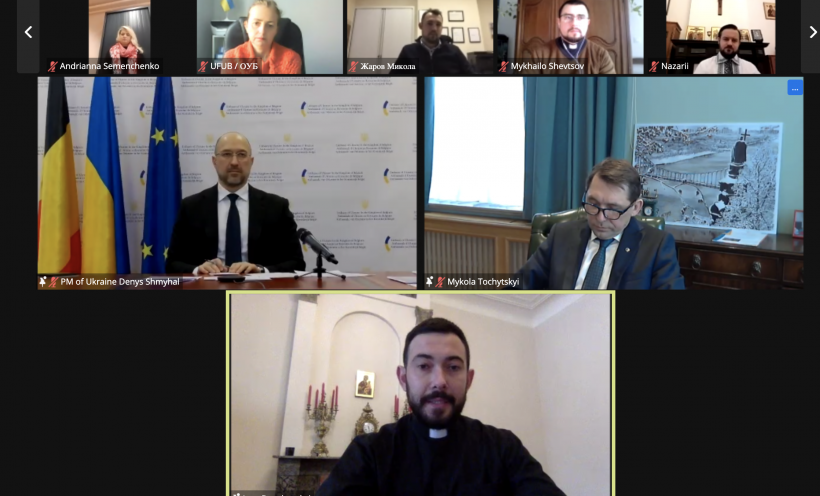 "The President of Ukraine and the Government are making every effort to create favorable conditions for people to earn money in Ukraine and invest in the Ukrainian economy," said the Prime Minister.
Shmyhal also thanked the Ukrainian World Congress (UWC) for their assistance in organizing the meeting, as well as all the participants for their assistance in strengthening Ukraine's healthcare system during the COVID-19 pandemic and for volunteering activities to support the Ukrainian military and civilian population in eastern Ukraine.
As reported by Ukrinform, the Ukrainian government delegation led by Prime Minister Denys Shmyhal paid a three-day working visit to Brussels from February 9 to February 11. Government representatives met with the leadership of the European Union and NATO.
iy