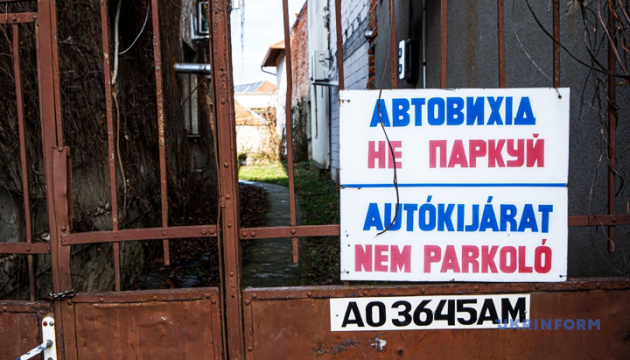 Difficulties with translation in Berehove
What will ethnic Hungarians in Zakarpattia region tell you if you ask them to speak Ukrainian?
The discussion about the Ukrainian language and Transcarpathian Hungarians is almost as old as a similar discussion about the Ukrainian language and Russian-speaking Ukrainians. In fact, it is ungrateful to discuss this issue: locals in Zakarpattia region will immediately start using hackneyed phrases about "Transcarpathian tolerance" and "representatives of a hundred nationalities that have lived peacefully in this area for centuries."
Even diplomats at the last intergovernmental meeting preferred not to raise the language issue, but talked about good neighborly relations, road repairs and checkpoints at the border. However, the language law has been in force since January 16, and its provisions guarantee the protection of the state language in the services sector in Ukraine. Ukrinform correspondents decided to check for themselves whether this law is being implemented in Berehove by visiting the main city of Transcarpathian Hungarians.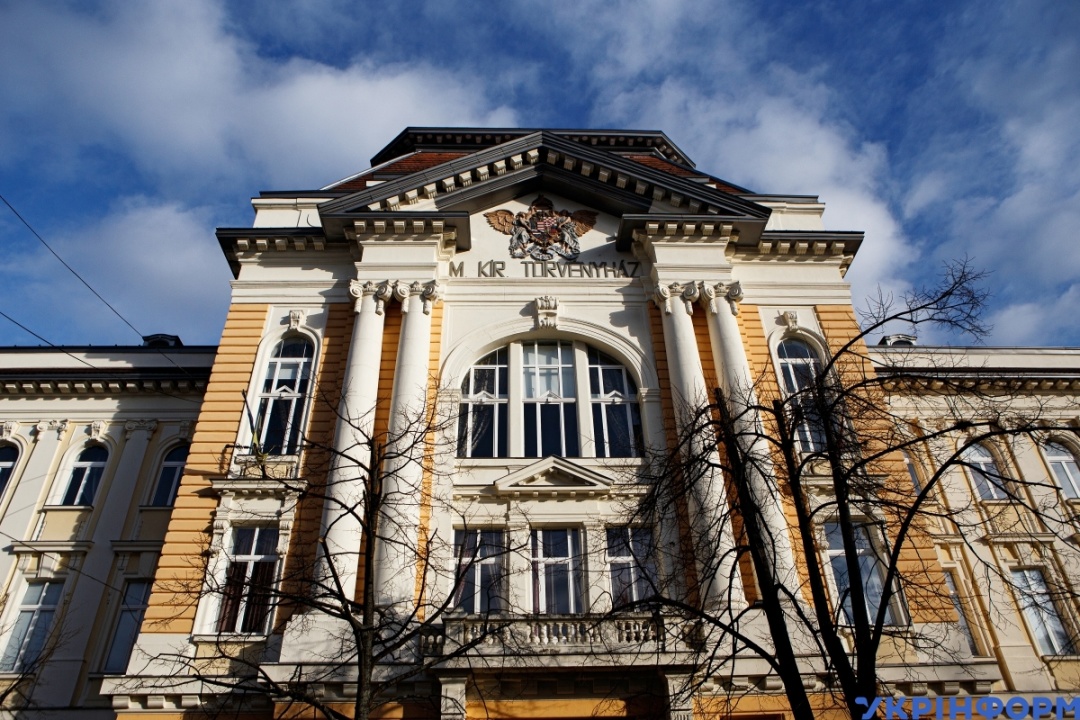 WE SPEAK IN WHATEVER LANGUAGE YOU PREFER
The language law or, to be more precise, Article 30 of the law "On ensuring the functioning of Ukrainian as the state language," which came into force on January 16 this year, states that the state language is now the language of customer service in Ukraine. Thus, information about goods and services in Ukraine should be provided primarily in Ukrainian, that is, enterprises, institutions and organizations of all forms of ownership and entrepreneurs should serve consumers of their goods and services primarily in Ukrainian. The law obviously protects Ukrainian as the state language and the rights of Ukrainians for whom it is their native language.
It is also obvious that Ukrainians whose native language is not Ukrainian accept the law without much fanfare. Although the public's attitude to statements about "violations of the rights of Russian-speaking citizens" in Ukraine is generally known, everything is not so clear in areas inhabited by ethnic groups such as Hungarians.
Actually, we tried to find out how ambiguous everything is by visiting Berehove. This is a city where Hungarians make up 50-60% of the population. So what about the language? Are the rights of Hungarians violated (this is what we hear constantly from statements by the Transcarpathian Hungarian Cultural Association (KMKSZ) and, from time to time, from the Hungarian government), because they are required to communicate in Ukrainian, rather than Hungarian? Or are the rights of Ukrainians violated as they may not receive legally guaranteed services in Ukraine in the place of compact residence of the Hungarian national minority?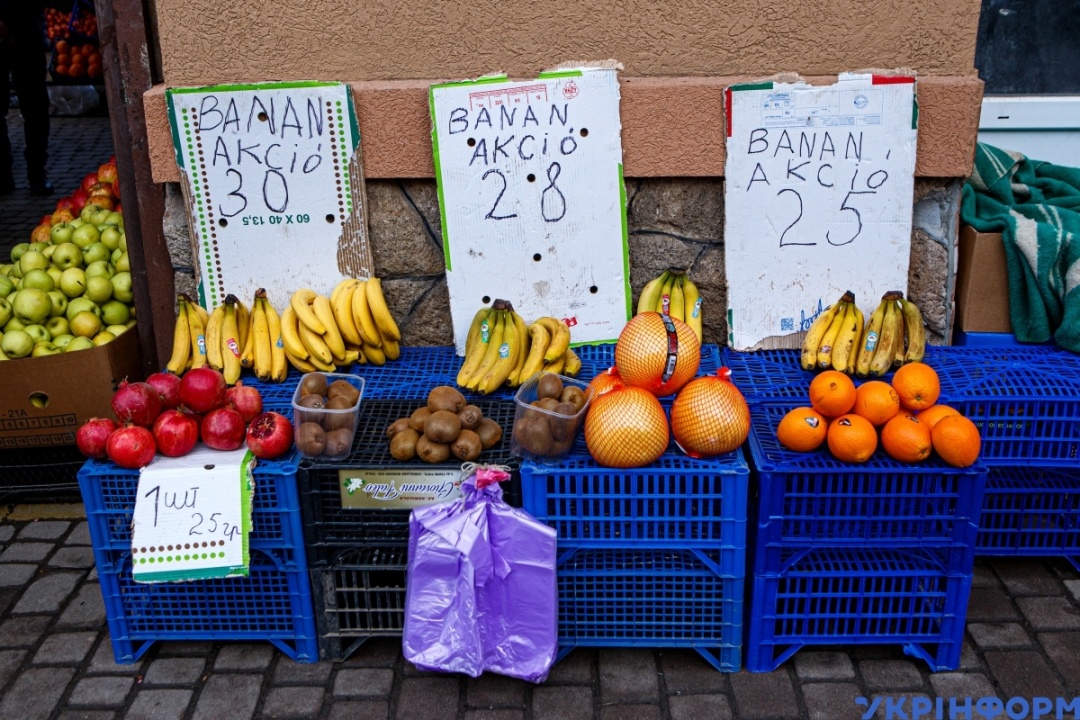 I decided to check the effect of the law. We go to the city center and plan to visit several shops, a pharmacy and a local market as those are the best places to study the situation. I remember that I have to buy vasoconstrictor drops for my children and I come into a pharmacy in the center of Berehove. I greet the saleswoman in Ukrainian. She politely answers in Ukrainian with a local accent and gives me the medicine. I pay her and decide to ask her: "If I addressed you in Hungarian, would you answer in Ukrainian too?"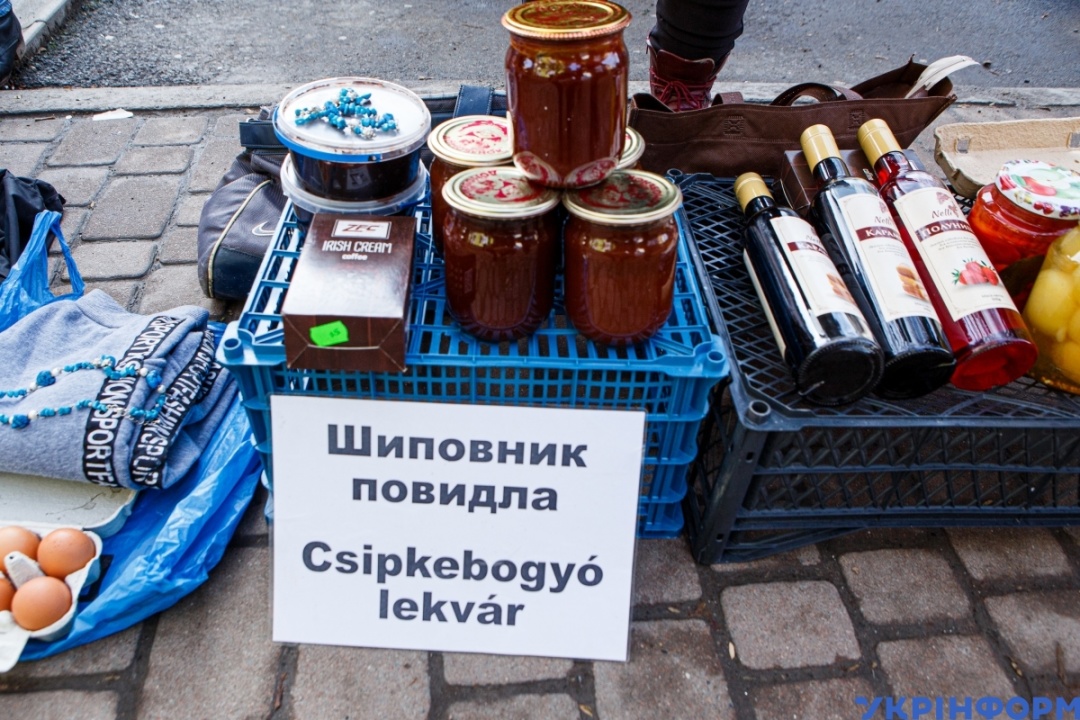 "No, we answer in Hungarian to Hungarian-speaking customers. We need to know a few words in Hungarian to be able to communicate with the locals. Although I do not speak Hungarian, I will be able to communicate with my client. The pharmacy owners demand that from us, and I know that most shops in the city do the same. It should be convenient for the buyer in the first place, so we are all mostly bilingual here. We communicate in the language that is convenient for the buyer to speak," the saleswoman said.
Later, when I ask the same thing (but no longer as a buyer, but introducing myself as a journalist) in a shop selling glasses, our conversation gets dry and a bit tense.
"We can speak to you in any language that is convenient to you if you want to buy glasses in our store," said the saleswoman, refusing to call her name and not wishing to be photographed, even though she wears a face mask.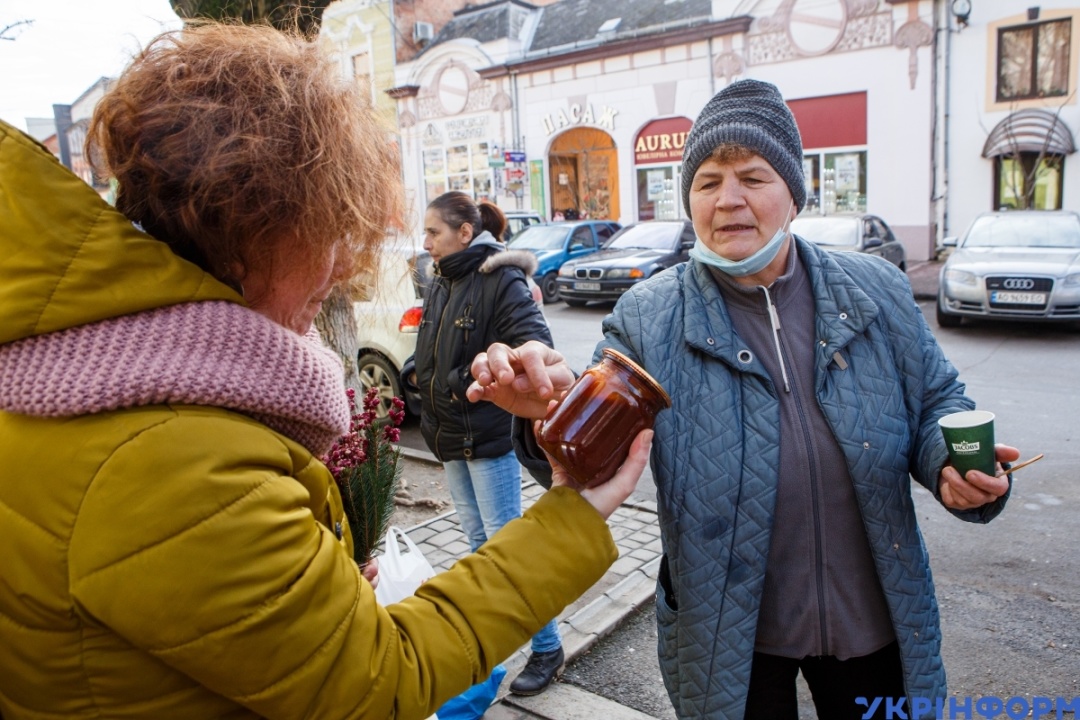 The lady says that she is Hungarian, uses Hungarian, and knows several dozen words in Ukrainian, which she uses in her work. And she also emphasizes that the main thing in her work is the comfort of clients.
I would like to note that even though the woman clearly does not like the topic of our conversation and my presence in her store, she is not rude and does not deviate from the "official" line of "doing everything for the comfort of the consumer."
I wonder if I would see the same tolerant attitude if I had asked the same thing, say, in Russian-speaking Odesa or Kherson?
BILINGUAL SHOPS SIGNS
Now we transfer our attention to shop signs. After all, the law guarantees that producers and sellers are obliged to provide consumers with information about their goods, works or services in the state language. Therefore, information on shop signs, price tags, manuals, technical characteristics, markings, tickets, or menus should be provided in Ukrainian. We are studying the situation in Berehove. It is noteworthy that signs are in both Ukrainian and Hungarian almost everywhere. In most cases, they are close to each other, or the inscription in Hungarian on top and the inscription in Ukrainian below.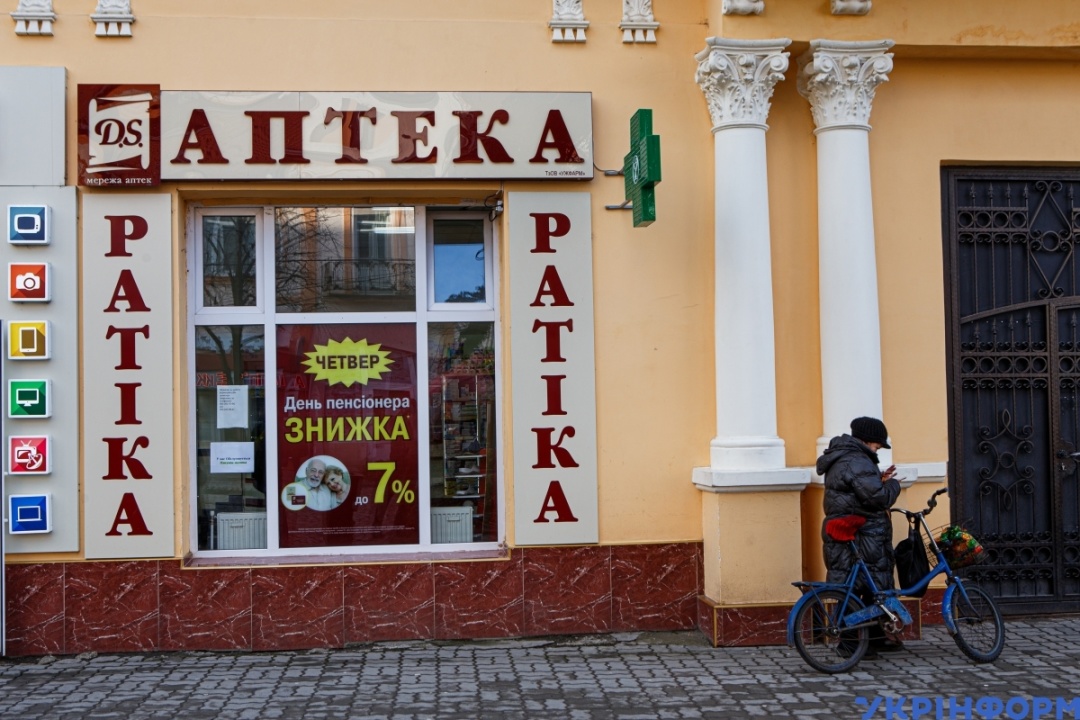 So you can learn that a pharmacy in Hungarian is "patika," a hairdresser is "fodrász," and the expression "no parking" is "nem parkolo."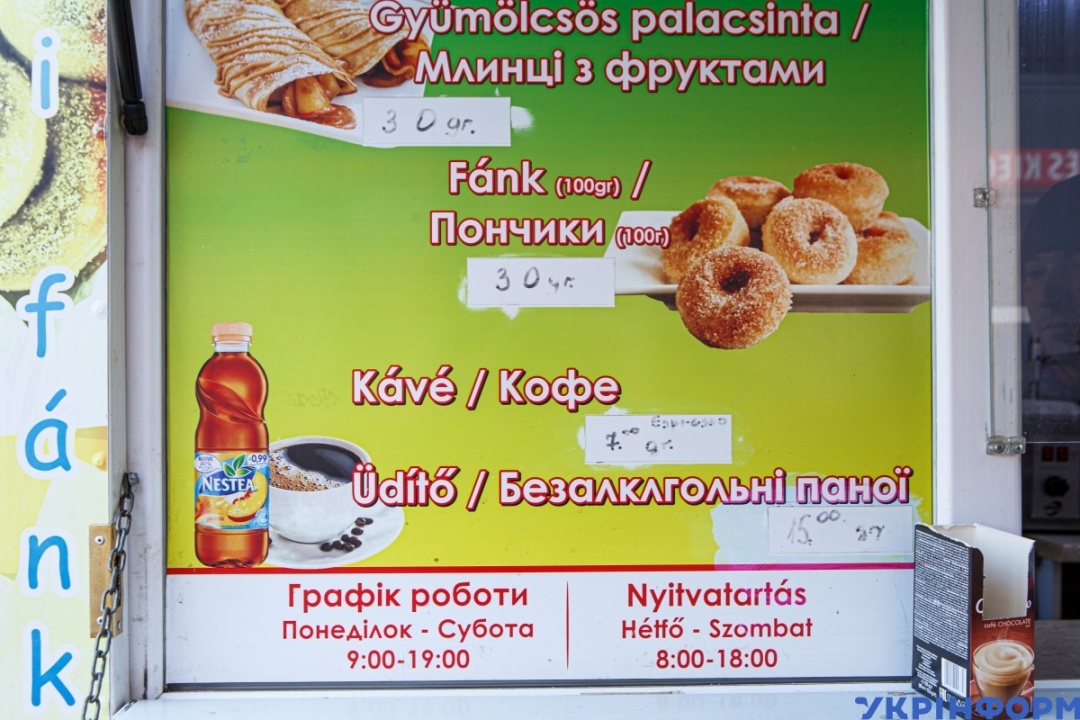 But we had a good laugh when we saw the banner of a fast-food restaurant, which sells instant coffee, pancakes and doughnuts (Farsangi Fánk). For translation, the owners clearly did not use a dictionary or even a Google translator, but they used their knowledge of the language. Thus, "kave" ("coffee" in English) was wrongly translated as "kofe" (instead of "kava") and "fánk" as "ponchyky", and there was a mistake in "bezalkoholni napoi" ("soft drinks"). Therefore, there are difficulties with translation for people with humor in Berehove!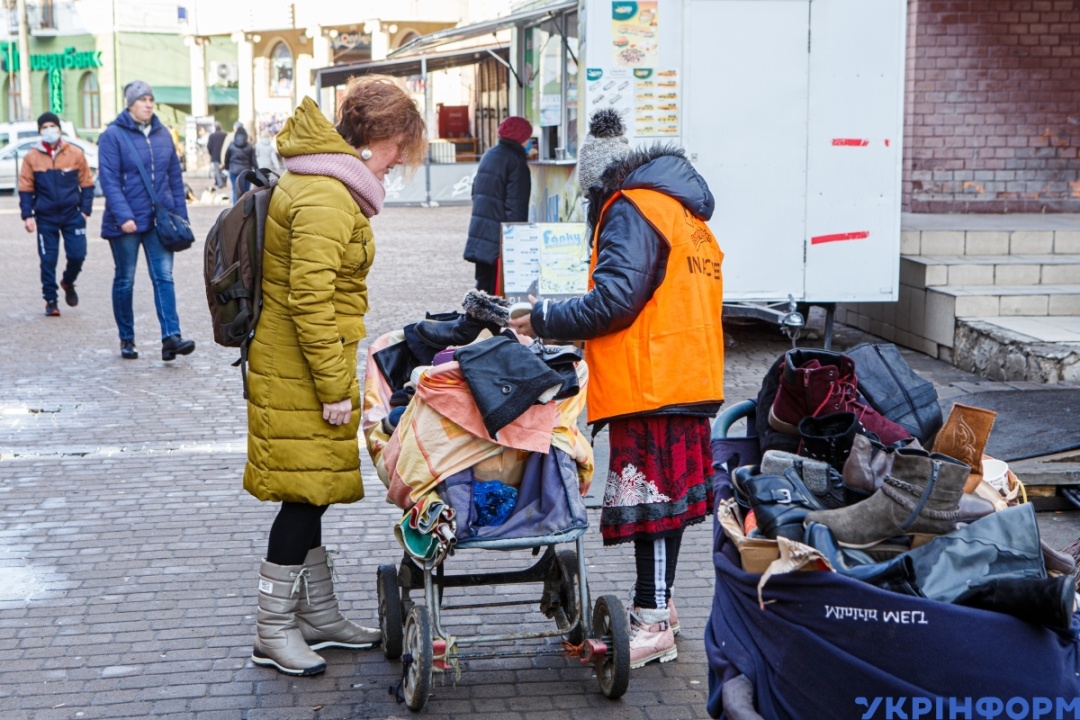 TWO WORDS IN UKRAINIAN: BLACK AND DARK BROWN
"There is no language problem at the service level in Berehove," said Marichka Muska, an employee at Berehove District State Administration, with whom we later meet in the city. "Everyone who works in trade or services in the city is interested in selling their products or services, so if they are conscious people, they will do everything to serve their customers. Therefore, there are bilingual sellers in the stores, and service providers will be able to make sure that customers are satisfied. All my hairdressers and nail and eyebrow masters are Hungarians. My eyebrow master knows two words in Ukrainian: 'black' and 'dark brown,' but she is hard-working and she sets a price for her work that I continue to use her services. She will learn ten words within several months," Muska said.
According to her, the language problem can be encountered in communicating with people who read and watch the relevant media and are convinced that attempts are being made to oppress, intimidate and harm them only because they are Hungarians.
"I have an acquaintance, and we worked in the same institution. She is currently on maternity leave. After one of the recent threats [the issue concerns a provocation when a letter was sent to the Hungarian consulate with threats to Hungarians], she wrote to me that she was scared and thought about emigrating from Ukraine. Well, how can you think about provocations of this kind, without analyzing the situation at all? This is probably the result of KMKSZ-funded media outlets," Muska said.
PROBLEMS BEGIN WHEN IT COMES TO PRINCIPLES
There's one more case when the language problem in Berehove can cause a conflict. My colleague's wife, Natalia, an English teacher, once rode her bicycle to work in a Hungarian school across the border every day. She is fluent in both Ukrainian and Hungarian, but she speaks Ukrainian and demands that other people also speak Ukrainian to her.
"There was one case when I had a complaint against a man who did not want to switch to Ukrainian," Natalia said. "It was an employee at a Ukrainian gas station. I addressed him in Ukrainian, and he answered in Hungarian. I asked him to answer in Ukrainian too, but he replied that he would not switch to [Ukrainian], because I drove here in a car with Hungarian license plates. This made me angry. Berehove is a small city, everyone here knows each other, and I know that he can speak Ukrainian. I then called the hotline and submitted a complaint against that employee, but then I never saw him again. He may have lost his job because of it. Or maybe I just didn't see him work in his shift," she said.
In short, language problems begin when it comes to principles.
"My friend who moved from Ivano-Frankivsk to Berehove and works here in a bank once had a case when a couple of older people came to her work and demanded that they should be serviced in Hungarian. One side shouted: 'Who hired you to work here?' and the other side replied: 'I work in Ukraine and I will speak to you at work in Ukrainian'," Natalia said.
I think to myself that, perhaps, it is precisely for such cases that the language law is needed. After all, it is the law that best determines who is right and who is not.
WHEN IT'S TIME TO END THE CONVERSATION
Meanwhile, we are approaching a local food market. Rural women stay in front of the entrance, selling eggs, salo, milk, beans, pieces of pumpkin, and pickles. I stop next to a woman with bouquets of pussy willow branches and a very beautiful plant with purple berries. The owner first starts talking in Hungarian, but when I ask her about the price of a bouquet, she answers in poor Russian: "Ten hryvnias (local Hungarians 40-50 years old speak Russian quite well, because she was taught at school during the Soviet era)."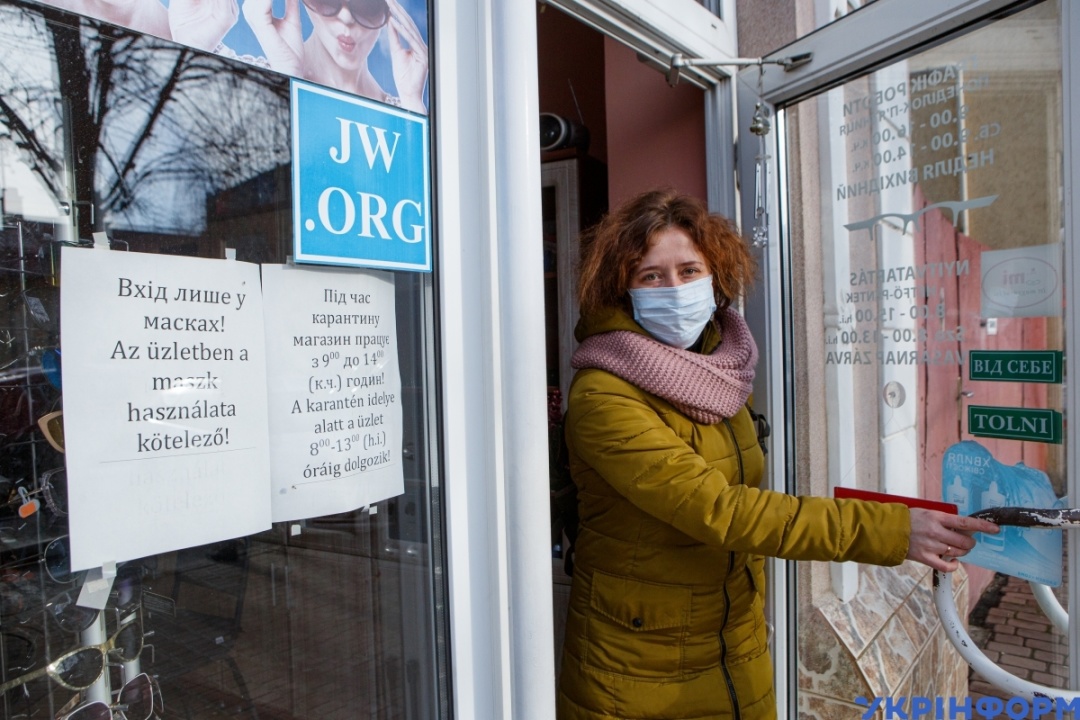 I give her ten hryvnias and choose a bouquet! I continue to ask the woman questions in Ukrainian, expecting that the saleswoman will also switch to Ukrainian: "What is the name of this plant?"
"I can't tell you. We call it 'fodont' in Hungarian," the woman again answered in poor Russian.
It is obvious that she will not speak Ukrainian no matter how hard I try. The woman does not know this language (this is, by the way, a trend: the local rural population often speaks only Hungarian and understands and speaks Russian or Ukrainian very poorly). So, the moment comes when it's time to end the conversation.
But the neighbor of this saleswoman, near whom my colleague stopped, interrupts our conversation and explains in poor Russian and local dialect that a lot of such plants grow on Mala Hora (Mala Рora is an area near Berehove, where the slopes have always been planted with vineyards, but some of them have been abandoned since the collapse of the Soviet Union, and thickets began to grow in that place). In two minutes I also manage to find out that this woman has the best sweet cherries in Berehove, more than 40 trees and sweet cherries are "as big as balls", and there are also apples and peaches, and she invites me to visit her place in the spring and write a news report.
'YOU ARE NOT A LOCAL, ARE YOU?' – 'NO, I'M JUST AN EDUCATED PERSON!'
A few dozen meters away, I stopped next to Ihor Semenovych to buy an aucuba. While I was looking for money for the plant, the seller began to explain to me the peculiarities of caring for an ornamental shrub, and I almost stopped rummaging around in my backpack. He spoke a literary language, like my university professor! At the food market in Berehove! Agree, the case is special.
I give him the money and ask him: "You are not a local, are you?"
"Why? I'm just an educated person. I have lived in Berehove all my life. I went to school here. Now I work a bit at the market, selling what I grew in my garden, because I need money," the man said, delighted at the compliment.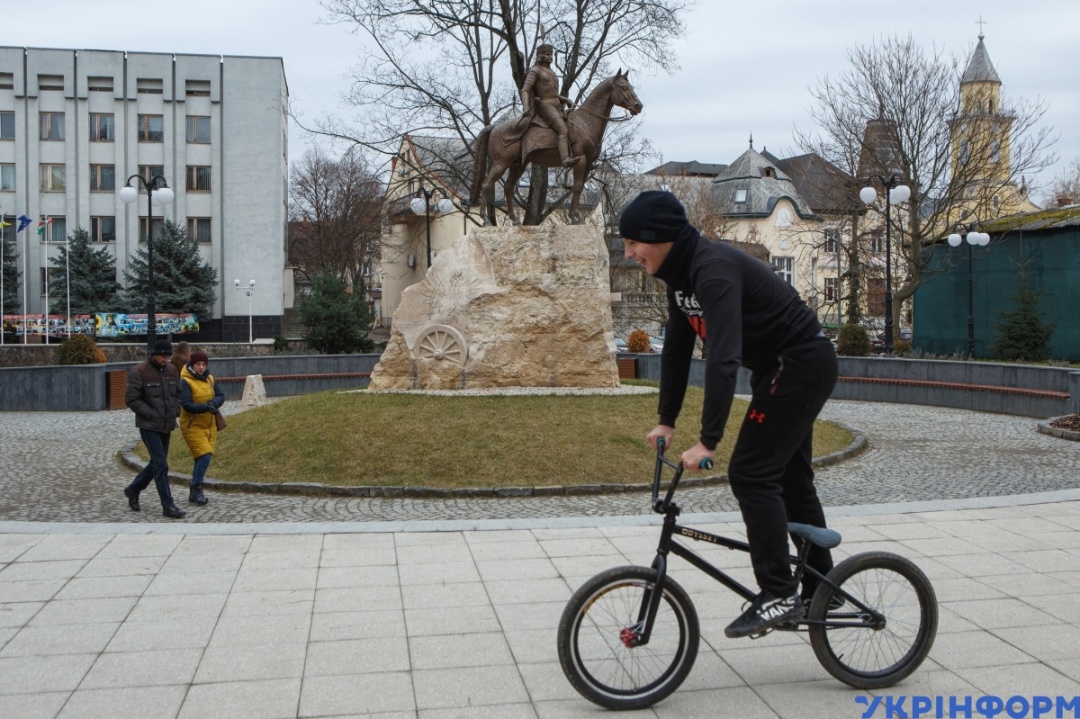 In the meantime, I say that I am a journalist and I am writing a news report about the law, the Ukrainian language and Berehove, and I ask him to talk about this topic and ask permission to take pictures of him. The man changes his mood, refuses to be photographed and ends our conversation with the phrase: "What can I tell you here? It has been the territory of Hungary for a thousand years, Hungarian was spoken here, and they continue to speak it... And I can magyarul beszélek [speak Hungarian] if necessary. And I can speak Ukrainian. That's why there is no need to talk about the language in Berehove," Ihor Semenovych said.
Tetiana Kohutych, Uzhgorod-Berehove
Photo credit: Serhii Hudak