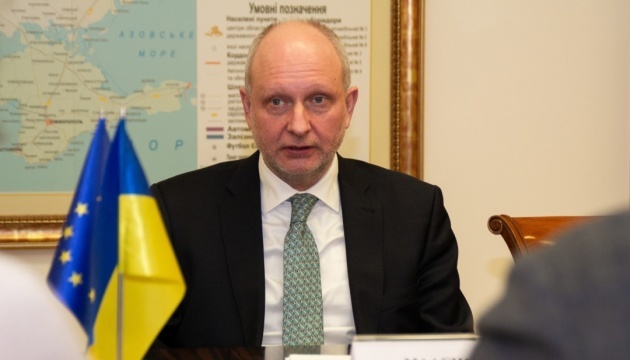 EU ambassador: Financial aid to Ukraine depends on medical procurement reform
Head of the EU Delegation to Ukraine Matti Maasikas says that the rules for the procurement of medicines and medical supplies in Ukraine are among the conditions for EU´s macro-financial assistance related to COVID-19.
"Transferring all centralized procurement to the Agency is also a condition for EU´s macro-financial assistance," Maasikas posted on Twitter.
The diplomat also attached an article by Atlantic Council regarding the challenges facing coronavirus vaccination in Ukraine. In particular, it mentions a conflict over the procurement of vaccines between the Ministry of Health and the Medical Procurement Agency.
In Ukraine, centralized procurement of medicines at public expense occurs through international organizations and the State Enterprise Medical Procurement.
In early January, Health Minister Maksym Stepanov accused the Medical Procurement Agency of ineffective work. According to him, the Health Ministry instructed this state-owned enterprise to procure 483 units of medicines during 2020, but as of December 31, 2020, tenders for 103 units were failed.
At an extraordinary meeting on January 15, the Cabinet of Ministers made a decision allowing the British agency Crown Agents to purchase COVID-19 vaccines for Ukraine.
In April, the European Commission decided to provide Ukraine with EUR 1.2 billion in macro-financial assistance in connection with the COVID-19 pandemic.
Earlier, the European Commission already decided to allocate an aid package worth EUR 190 million to support Ukraine's healthcare system, economy, small and medium-sized businesses, and vulnerable groups. Separately, the EU allocated EUR 13 million for the humanitarian needs of Donbas.
ish