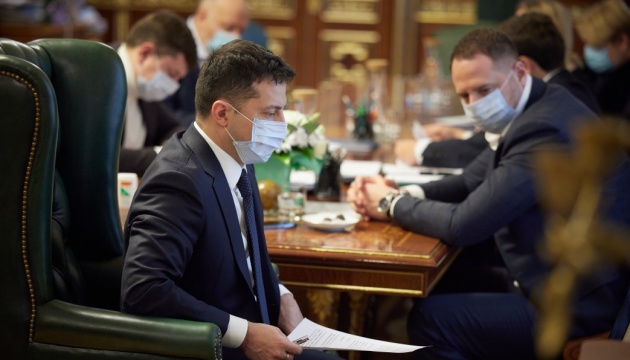 Zelensky signs decree on social services market
Ukrainian President Volodymyr Zelensky has signed a decree on the development of the social services market and the introduction of an effective mechanism for state control over compliance with high state standards in this area.
A respective decree, No. 30/2021, "On some measures to ensure the right of citizens to quality and safe social services" has been published on the website of the head of state, according to Ukrinform.
According to the document, the Cabinet of Ministers should immediately take measures to organize and verify compliance in social services institutions with the rules of fire safety, state sanitary and construction standards, including accessibility for low-mobility groups.
According to the decree, it is necessary to identify entities that actually provide social services for the care, stay/residence of persons belonging to vulnerable groups or are in difficult life circumstances, and to bring the activities of such entities into line with the requirements legislation.
The government should ensure the creation of the register of providers and recipients of social services and envisage, in particular, the possibility of entering information in this register about providers of social services through the Diia state web portal of electronic services.
The Cabinet of Ministers should also prepare and submit to the Verkhovna Rada within three months the bills to improve the system of social services, taking into account the complexity of life circumstances and the needs of an individual or a family; to introduce the transition to the financing of social services according to the principle of "money follows the recipient"; to ensure the co-financing of such services from state and local budgets and effective mechanisms to stimulate the development of the social services market.
According to Yulia Sokolovska, Deputy Head of the President's Office, the signing of this decree is, in particular, due to the recent tragic events in Kharkiv, where a fire broke out in a home for the elderly.
According to her, developing social services and ensuring their quality will help identify people in difficult life circumstances and provide them with the necessary assistance, and the creation of a social services market with clear and understandable rules will provide the necessary services and minimize possible risks and difficulties for people who find themselves in difficult life circumstances, and will help prevent negative living conditions.
On January 21, a fire broke out in a two-story residential building in Kharkiv, which served as a home for the elderly, killing 16 people.
Social Policy Minister Maryna Lazebna said at an extraordinary government meeting on January 21 that the home for the elderly in Kharkiv, where the fire broke out, was not on the register of social service providers.
op