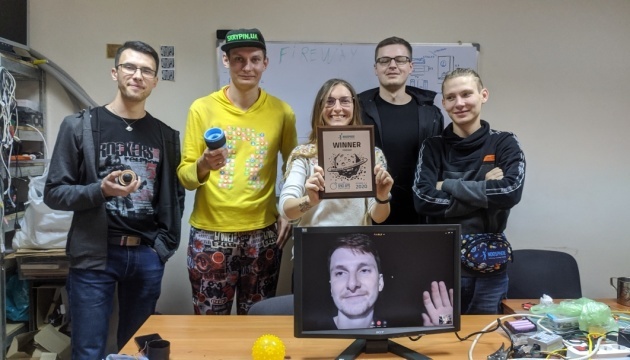 Ukrainian team wins NASA Space Apps Challenge hackathon award
Ukrainian FireWay team from Dnipro city won the award of international NASA Space Apps Challenge hackathon in Best Use of Technology nomination. Their invention was described as "solution that exemplifies the most innovative use of technology."
As noted, the Ukrainian team presented a new type of universal connector for liquid, gasses and electricity transportation.
"Average communications satellite costs about $300 million to build, roughly $100 million to launch and operates for about 15 years. When the fuel us fully used, the satellite is not able to keep the orbit and starts drifting, loosing communication and being useless. Refueling will allow extending life cycle of satellite, enabling companies and governments to save money on the development and launch of replacements," reads the description of the project on NASA Space Apps Challenge website.
FireWay's invention allows for refueling with liquid and gas types of fuel.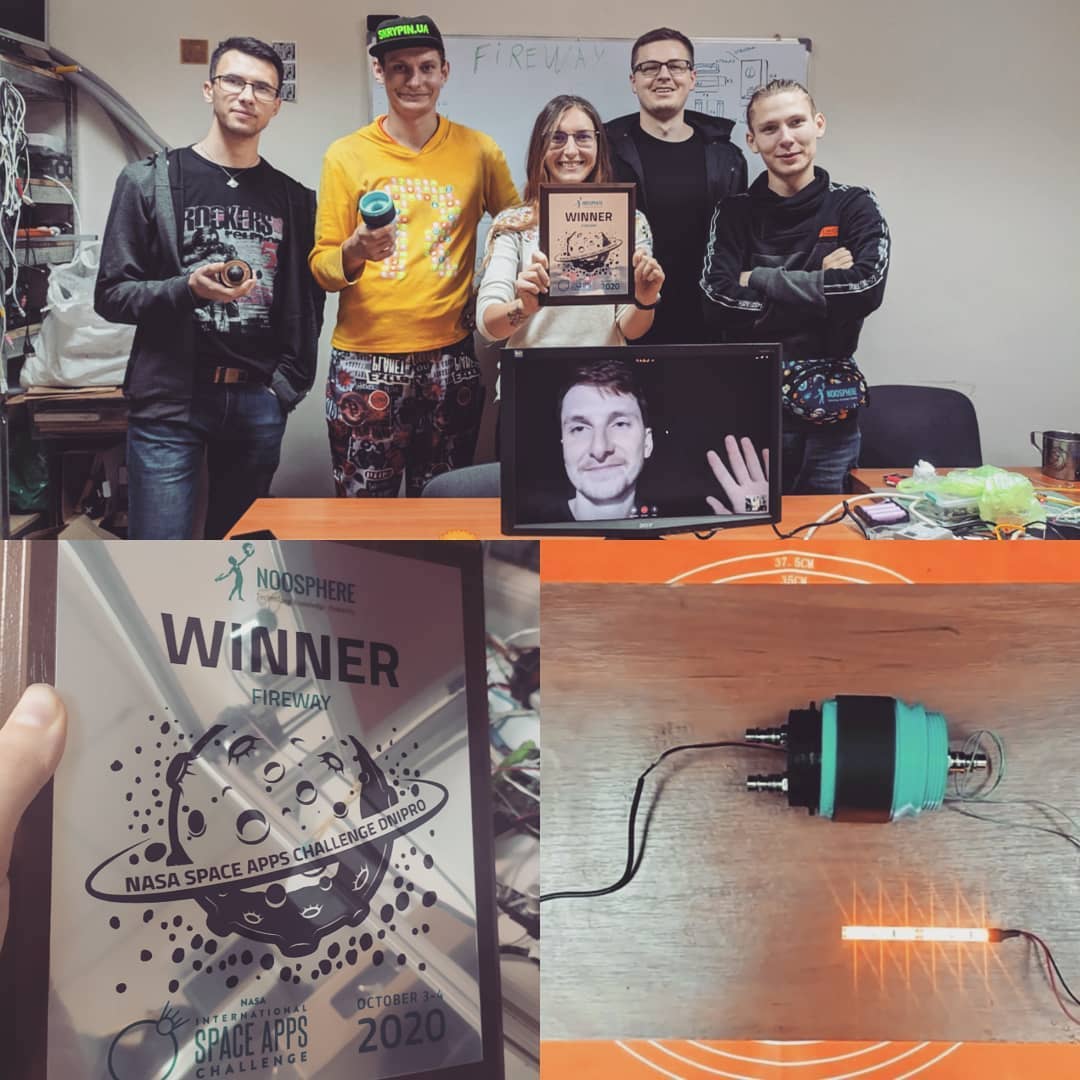 The refueling station with the plug and implementation of the socket at satellites will allow to extend the lifetime of satellites. It also can be used for interconnection of modules of space stations or assembled on orbit space ships.
Furthermore, the universal connector will be used in future, for interplanetary fuel stations and facilitate the processes of colonisation of our Solar system.
Ukrainian FireWay team consists of engineers, astrophysicists and developers Roman Malkevych, Olena Kompaniiets, Ivan Hryshko, Maksym Kopytsko, Dmytro Ivannik and Kyrylo Andriyets.
ol