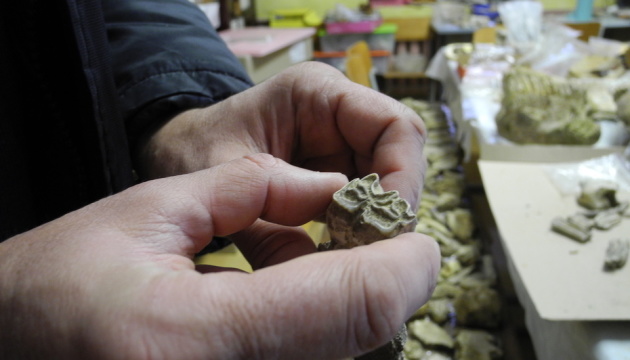 Tooth of 300,000-year-old mammoth found in Chernivtsi region
A tooth of a 300,000-year-old mammoth was found during the exploration at Molodove V paleolithic period site on the bank of the Dniester River, Chernivtsi region.
"We have remains of different mammoths. From what has already been published, we have a tooth of so-called Khazar mammoth (Mammuthus trogontherii chosaricus). It is one of the ancestors of a woolly mammoth which lived about 300 thousand years ago. It was discovered near the Molodove V paleolithic period site," Professor of the Department of Physical Geography, Geomorphology and Paleogeography of the Chernivtsi University Bohdan Ridush told Ukrinform.
Earlier it was believed that the oldest layers of this site are 50-60 thousand years old. But the found tooth proves that much older animal remains are hidden there.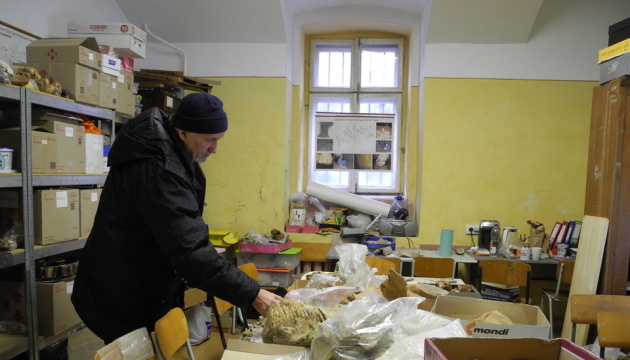 According to the scientist, the tooth was found last winter. It is the best time to conduct scientific research due to the low water level in the Dniester River.
"We have several well-studied multilayered paleolithic period site in the region. Molodove V is the most famous among them. It is located in the Dniester valley. We found this tooth last winter. The level of the water reservoir dropped, it was also a warm winter, and we went to explore the section of that site. Many interesting remains were found there. In addition to the mammoth tooth, we found several teeth of horses which are also about 300 thousand years old. They differ in size and morphology from the teeth of modern horses," Bohdan Ridush added.
As noted, this tooth is currently the oldest mammoth fossil ever found in the region.
After the necessary scientific research is conducted, the tooth of 300,000-year-old mammoth will be handed over to the Chernivtsi University Museum of Natural History.
ol