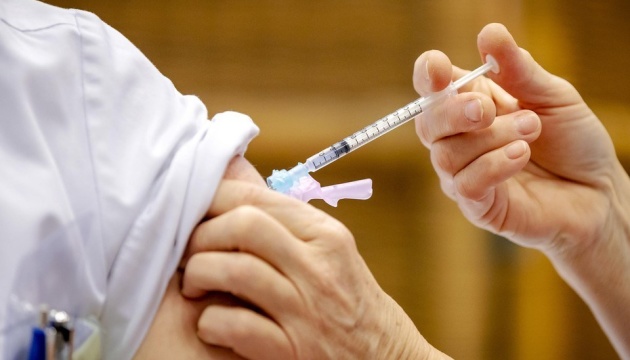 Ukraine will get first COVID-19 vaccines in February – Liashko
Ukraine's chief sanitary doctor Viktor Liashko has said that the first COVID-19 vaccines should arrive in Ukraine in February.
He said in an interview with the LB.UA online news site that the issue concerned not only the Chinese Sinovac vaccine, but also vaccines produced by Pfizer and Moderna.
"The chief state sanitary doctor guarantees that the vaccine will arrive in the country. [...] I think it will come in February, probably within COVAX. [...] The vaccine will appear in February, and the first stage of vaccination will begin. Some 375 mobile vaccination teams will be set up. […] We are now working with the National Health Service of Ukraine and the Finance Ministry to pay for each injection," Liashko said.
Ukraine can also obtain vaccines within the COVAX scheme, and these can be vaccines from U.S. companies Pfizer and Moderna, he said.
"This will most likely be Pfizer, because COVAX works with vaccines that are authorized by the WHO for emergency use. The only mRNA vaccine that has received such permission is Pfizer," Liashko said.
He also commented on reports about the 50.38% efficacy of the vaccine from Chinese manufacturer Sinovac Biotech. Ukraine earlier signed a contract with the company and it says the vaccine is 70% effective.
"In fact, 50 plus even 0.1% allows any regulator to register a drug as being effective and with a sufficient evidence base," he said.
On January 13, the Lekhim group of pharmaceutical companies signed an agreement with Chinese vaccine manufacturer Sinovac Biotech to supply Ukraine with five million doses of a COVID-19 vaccine. Of these, 1.9 million doses will be delivered within the procurement of the Ministry of Health.
Ukraine will also receive eight million doses of coronavirus vaccine as part of the COVAX initiative, enough to vaccinate four million people.
op