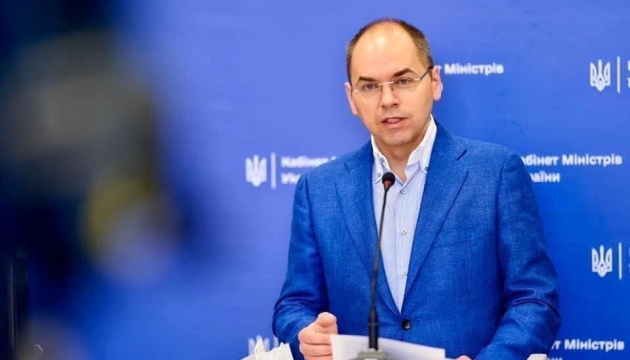 Stepanov says when COVID-19 vaccination will begin in Ukraine
Mass coronavirus vaccination of Ukrainians will begin in February after the completion of vaccine registration, Health Minister Maksym Stepanov has said.
"We already said that we would begin vaccination in February or March 2021. This was announced immediately after our negotiations. I know for sure that we will start vaccinating from February this year. This is what we have for sure. If we focus on what we have already signed with Sinovac, that is 700,000 doses, which must be delivered to us within 30 calendar days from the date of registration," Stepanov said on the air of Ukraine 24 TV channel on Thursday evening, Ukrinform reports.
According to him, the vaccine registration is expected to be completed in January, after which vaccination will begin.
Regarding negotiations with foreign partners on obtaining the vaccine, Stepanov noted: "We initially expected that we would receive [the vaccine] in February. We have taken serious steps with the countries where vaccines are produced."
The minister added that Ukrainians will receive all the same vaccination documents as the EU countries have.
As Ukrinform reported earlier, the Lekhim Group of Pharmaceutical Companies signed a contract with the Chinese vaccine manufacturer Sinovac Biotech for the supply of 5 million doses of COVID-19 vaccines to Ukraine. Of these, 1.9 million doses will be purchased by the Health Ministry.
Also, Ukraine will receive 8 million doses of COVID-19 vaccine within the COVAX Facility, which will be enough to vaccinate 4 million people (one person needs two doses).
ish