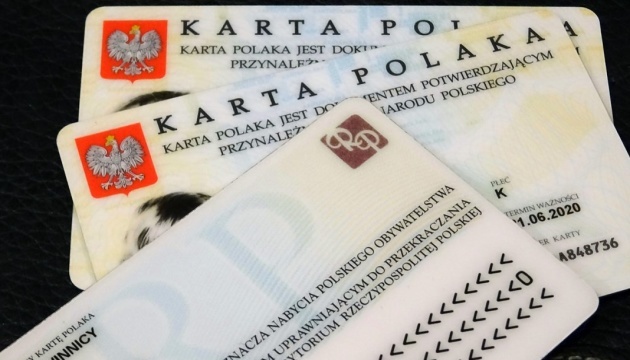 Over 7,000 Ukrainians received Pole's Card last year
Over the past year, 7,094 citizens of Ukraine received a Pole's Card, a document confirming their belonging to the Polish people, the Polish Foreign Ministry's press service told Ukrinform.
According to the ministry, since the beginning of issuance of the Pole's Card in 2008, more than 130,000 citizens of Ukraine have received it.
The Pole's Card (Karta Polaka) is a document confirming belonging to the Polish nation, which may be given to individuals who cannot obtain dual citizenship in their own countries while belonging to the Polish nation according to conditions defined by law; and, who do not have prior Polish citizenship or permission to reside in Poland.
It was established by an act of the Polish parliament dated 7 September 2007 called the Act on the Pole's Card. The law came into force on 29 March 2008.
ish